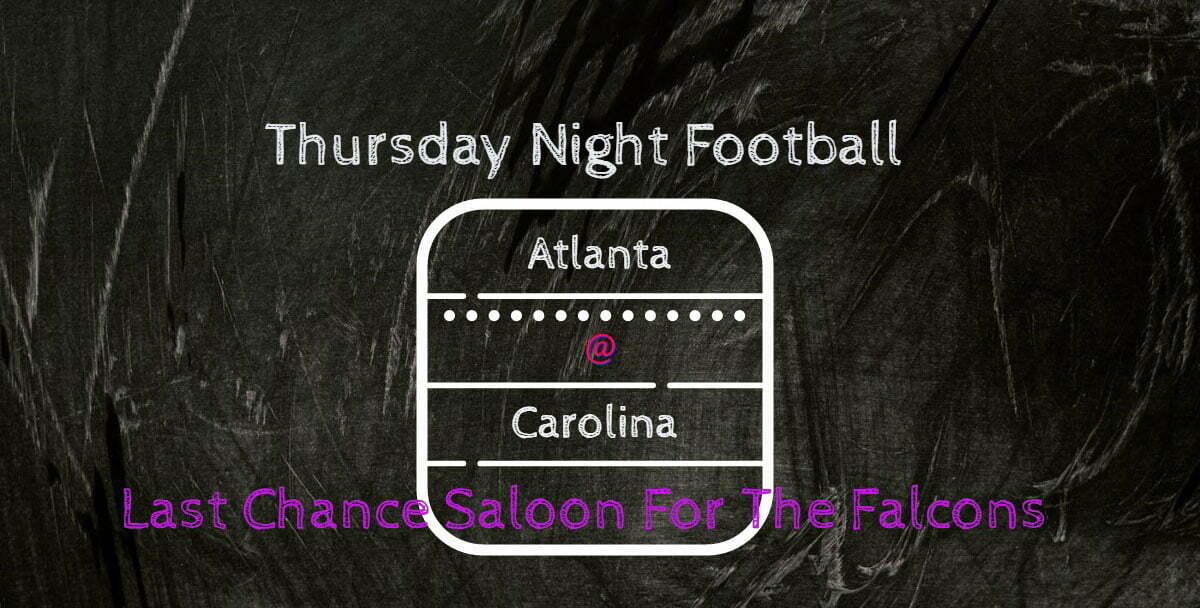 Atlanta Falcons @ Carolina Panthers
Yet again the schedulers have been unlucky with the Thursday Night match up pitching two teams with losing records against each other. Still, this one does have a bit of interest in the fact that the season could be pretty much over for the Falcons with a loss, and there is a fair chance that they will trade Matt Ryan if they do lose. At 2-6 there is still some hope, given the extra Wildcard place this season, but 1-7 in the NFC South – Yikes!
To be fair the Falcons have not been awful and with a bit of luck, they could have been at 50-50. However they keep losing close ones (two by one point in each) and two others by less than a TD. Matt Ryan is also having a decent season with well over 2000 yards passing 12 TDs and only 3 picks. A loss could see the likes of Dallas or even New England toying with a cheeky trade offer before the deadline.
The panthers may be 3-4 but some of those losses have been to pretty good teams, and they gave the saints plenty to think about last Sunday before losing to a fourth-quarter field goal. They also beat Atlanta handily enough in their earlier divisional meeting. They are probably going to be missing Russell Okung on the OL and that may give the Falcons pass rush a bit of hope.
So who wins this one?
We are going to have to go with the Panthers despite the OL issues. Bridgewater is looking good and Mike Davis will find the Atlanta run defense a lot less potent than the Saints one he faced last week.
Score prediction Carolina 27 Atlanta 21