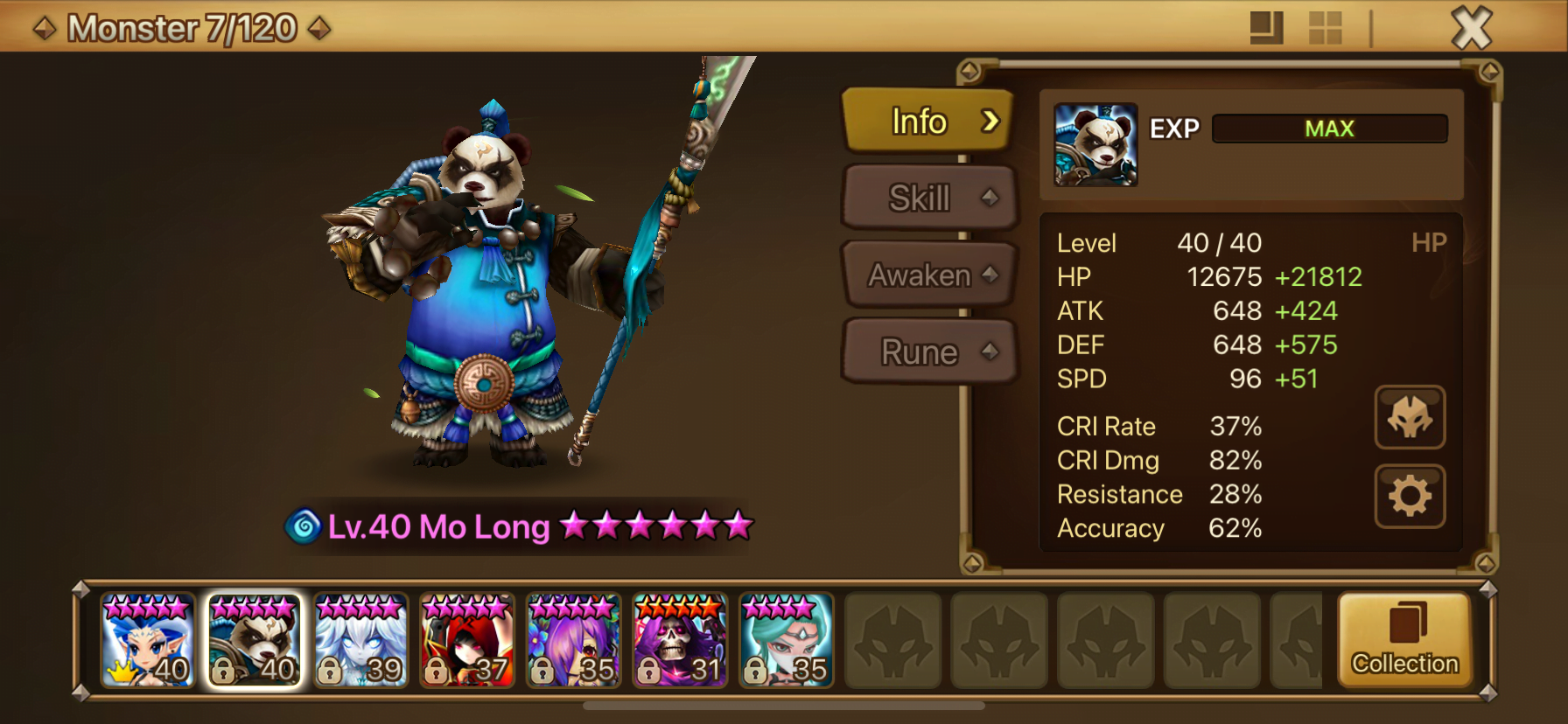 In this post I'm going to be writing about the the Water Panda Warrior with the awakening name known as Mo Long. This unit is known as a very popular water hp tank and is very popular in the PvP scene. I enjoy using him in the likes of Real time Arena and guild battles or Arena Defence.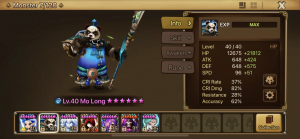 This unit is definitely a unit that shouldn't be used in PvE as he is not viable there but you would most certainly use him in the PvP content he is very efficient in terms of his skill three nuke based of 70% of the enemies Hp. He also has a second skill strip but it's only a 25% chance.  In the screenshot below you can see an Arena Defence that is a really tanky defence and you will also see an Real Time Arena team (RTA) that I used to win a few matches.
Arena Defence: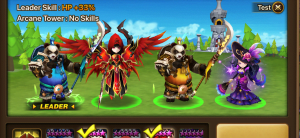 Real Time Arena Team: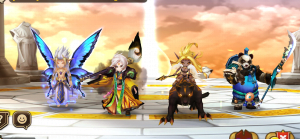 Now lets talk about runes there is multiple ways which you can rune this unit, for example you can rune this panda the likes of Vampires, Will or Despair Will or even Violent Will. Personally I prefer my Mo Long on Vampire Will due to his last skills taking away his own health. In the screenshot below you will see what my panda is runed.