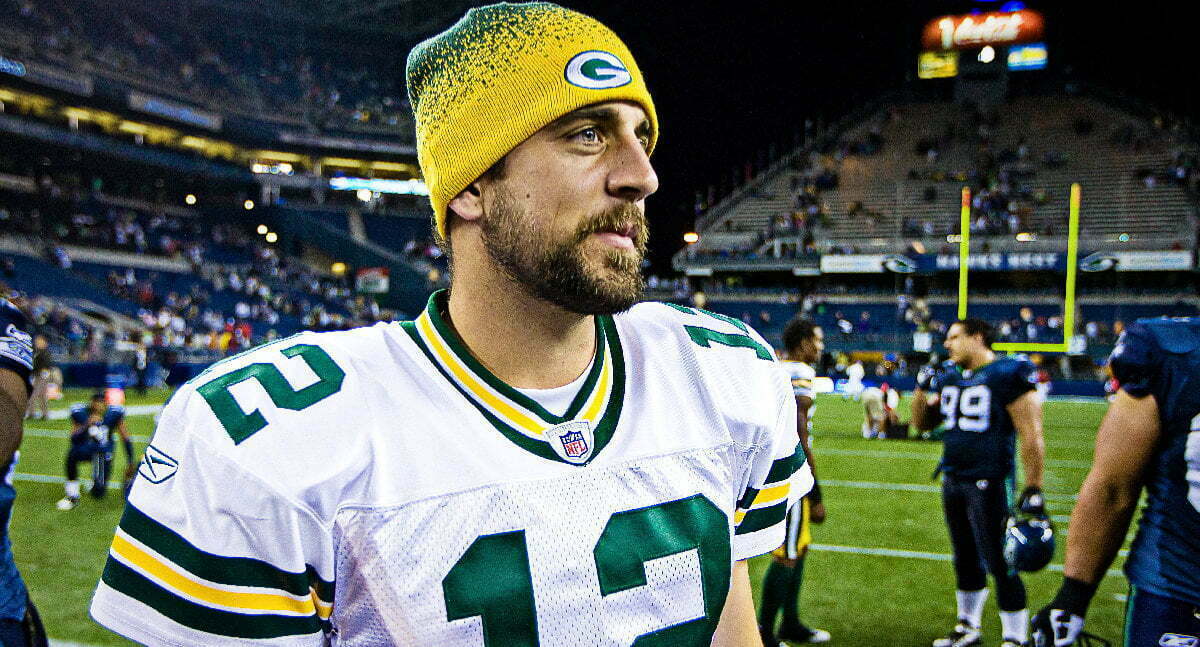 Week Six Headed By Rodgers v Brady
Ok, we had no Thursday night football this week but Sunday night more than makes up for it with some great games to look forward to, headed in out opinion anyway with a clash 0f two future HOF destined QBs. There is also an interesting inter-conference clash way up in the North-West corner, and a huge AFC North game when the Browns travel to Pittsburgh. Who would have thought that would be a big match three years ago?
In the NFC West, it's pretty much "do or die" for last years Super Bowl finalists and even the masochists have been catered for with a clash of the NFC East's Basement dwellers, of interest largely because the division can add another win to its paltry total (just watch it will be a tie now).
Anyway, if that's whetted your appetite read on and plan your Sunday night viewing and remember football is not just for Sundays it's for Monday Nights too!
Green Bay Packers @ Tampa Bay Buccaneers
This will be the neutrals choice and all dedicated fans second choice game this weekend and all the indications are that it will live up to expectations. Both QBs have something to prove, for differing reasons with Tom Brady who is fast running out of fingers to house his Super Bowl Ring collection, looking to prove that New England's unparalleled success in the preceding decade-plus was not down to the coaching staff. Brady has had a steady start with his new team and they really should have been 4-1 going into this one but for a second-half collapse against his nemesis Nick Foles.
On the other hand, Arron Rodgers is playing for his final big payday which may well be away from Green Bay thanks to the antagonistic drafting decisions made this year. He is playing some of the best football of his career, despite getting little help from the GM regarding offensive weapons. He enters the game averaging over 300 yards passing per game and a 70.5% completing rate! Add to this 13 TDs and no interceptions and you have a prime MVP candidate as well as a QB who looks capable of leading his team deep into the playoffs.
This one should be fun and high scoring especially if Green bay continues to give up yards on the ground with ease.
The Big Game In Pennsylvania Is…
Baltimore Ravens @ Philadelphia Eagles 
Ok, The Eagles & Ravens may play in different conferences and be located in different states, however, being 100 miles apart pretty much qualifies this as a local derby in the States. The teams have had widely differing fortunes so far, with Baltimore looking every inch the contenders the Bookies said they would be, while the Eagles despite having what looks like a stacked roster are struggling along with the rest of the NFC East.
The Eagles have not had much luck with injuries and it looks like 5 of their starters will be missing on Sunday night, including their main Wide Receivers. Still, the good news is that even a loss won't dent their playoff hopes too much given the NFC East is so weak this year. With two divisional games to follow after this one, they won't be risking any players.
The Ravens come into the game 4-1 and apart from that uncharacteristically poor showing against the Chiefs, they look dominant on both sides of the ball, even if Lamar Jackson seems to get all the headlines. With key parts of the Eagles OL questionable, this could be the D's chance to shine.
Key AFC North Battle
Who would have thought the Browns would be associated with this sentence? Well, they are sitting proudly at 4-1 currently and could go top of the North with a win. Can they? We very much doubt it but even a loss here will leave them better placed than they have been in years.
The Weekends Games:
Here are all the fixtures with our predictions in bold.
Sunday October 18
Houston @ Tennessee
Cincinnati @ Indianapolis
Atlanta @ Minnesota
Denver @ New England
Washington @ New York Giants
Baltimore @ Philadelphia
Cleveland @ Pittsburgh
Chicago @ Carolina
Detroit @ Jacksonville
New York Jets @ Miami
Green Bay @ Tampa Bay
LA Rams @ San Francisco
Monday October 19
Kansas City @ Buffalo
Arizona @ Dallas
Bye Week
LV Raiders, New Orleans, LA Chargers, Seattle.