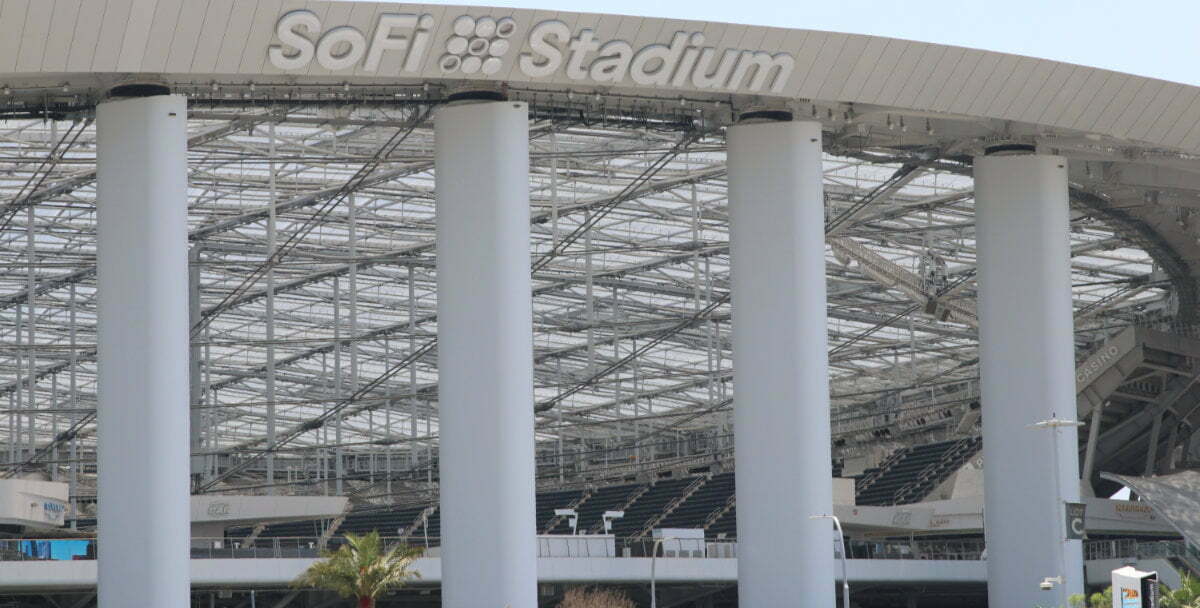 Super Bowl LVI (56)
The 2021 Super Bowl is upon us and for the second season running one of the teams will be on home ground, as it is at the home of the Rams (Sofi Stadium). That makes it two years running and Rams fans will be hoping that this home-field advantage is enough for them to lift their second Lombardy Trophy.
Neither of these terms had easy paths to the final, despite winning their respective divisions and both earned their place by narrow margins with both sealing their wins by 3 points and needing key late interceptions to ice the games. Despite this everything points towards it being a great game with two of the season's best QB's facing off and plenty of other intriguing matchups to watch with it being easy to make a case for either team.
Why The LA Rams Can Win
The Rams who were in the Super Bowl three years ago will start favourites (currently 4.5 points) and they are currently 15-5 including their three playoff wins. They have a formidable defensive line and the best corner in the NFL in Jalen Ramsey. They pretty much mortgaged their near-term future to get QB Matthew Stafford and he has had a great season throwing 47 TDs so far, including two in each of their playoff games. He was 0-3 in postseason starts coming into this year and whatever he will at least have silenced the majority of his critics.
Stafford has plenty of weapons at his disposal with Cooper Kupp being the NFL leader in TD's, total yards, and receptions. Add Odel Beckham Jr into the mix and you have threats on both sides of the field. If that's not enough they have a solid running game with Cam Akers and Sonny Michel who of course featured for the Patriots in their recent Super Bowl win over the Rams. The Offensive line is strong too so he should have some time in the pocket.
Defensively they have a talented and experienced D-Line headed by Aaron Donald & Von Miller who have a combined 22 sacks. They will get after Joe Burrow from the outset and there are question marks over the Bengal's O-Line. with Jalen Ramsey likely to shadow Ja'Marr Chase (one of the matchups to watch) and Taylor Rapp patrolling the secondary they could shut down the Bengals offense.
Why The Bengals Can Win
Cincinnati is the season's surprise team. They won the strong AFC North – which sent three teams into the playoffs and has proved their resilience, having come from 21-3 down against Kansas City in the AFC Championship game. Before this Joe Burrow survived a beating against the Titans (9 sacks!) and in the regular season, they won 3 out of 4 to take the division. Basically, they don't give up and Burrows can make plays under pressure.
They have a decent pass rush and although most of the focus will be on their offense their best hope might just lie with DE Trey Hendrickson. Ja'Marr Chase and Tee Higgins will ensure that LA's secondary has plenty to think about, and if they can get 80 yards plus out of Joe Mixon on the ground then the upset could be on.
Finally, in Evan McPherson, they have a Field Goal kicker who seems oblivious to pressure. He is perfect in the postseason and his kicking is the main reason the Bengals are here.
So Who Wins?
Our money (metaphorically speaking) is on the Rams who we saw winning the NFC West pre-season. They have assembled a veteran team that has both talent and experience in big games and their Head coach has been here before and knows where he went wrong. It will not be easy though but we can see Jalen Ramsey keeping the Bengal's Wide Receivers quiet while the Rams Pass rush will likely have some success against the questionable Cincinnati O-Line.
Final Score Prediction
LA Rams 31 Cincinnati Bengals 21
Matthew Stafford MVP