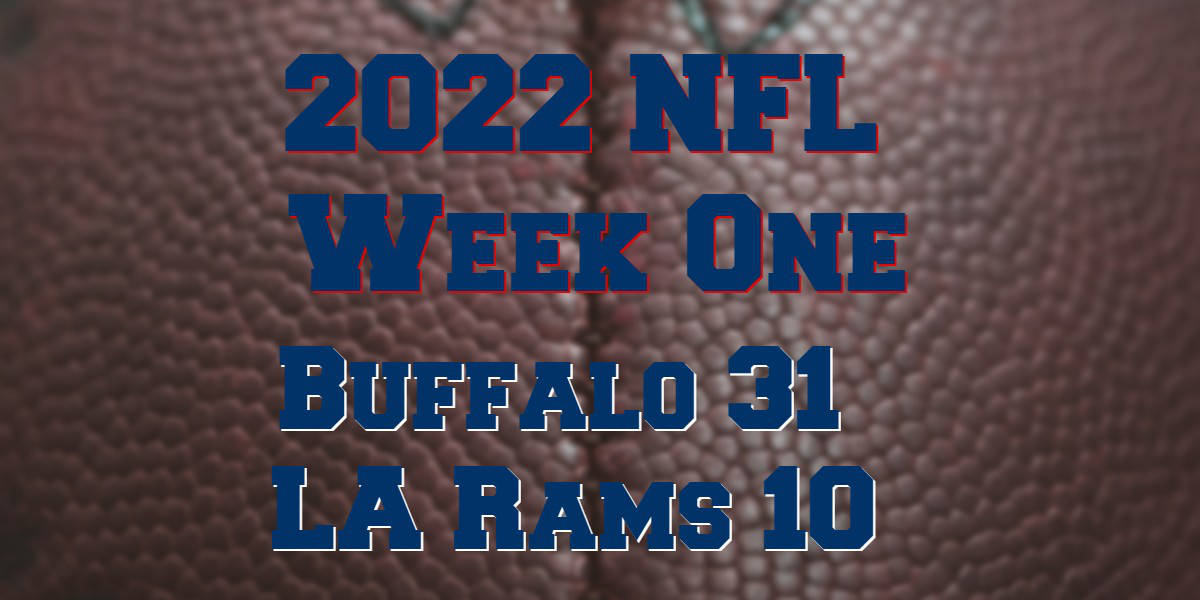 The Buffalo Bills looked mighty impressive last night beating the Reigning Super Bowl Champions 31-10.  Bills QB Josh Allen outshone Matt Stafford throwing for 297 yards and rushing for another 56.  His final passing stats were 26 – 31 & 3 TDs.  The record will show two interceptions the first one was wholly on the receiver. Their pass rush was ferocious and the secondary held up well too. Rookie CB Kaiir Elam made his debut and did.t look out of place
The Rams lost two key Offensive linemen this year and it showed. Stafford was sacked seven times and probably most gallingly twice by former colleague Von Miller. He also threw three interceptions, two of which led to points. Still, they did get four turnovers and Kicker Matt Gay showed he has lost none of his leg strength hitting a 57-yard FG to tie the game.
Takeaway
The Bill's win was far more emphatic than we expected and although it was 10-10 at the half Buffalo really should have been out of sight had they taken their chances. On this form, the Bills will take some stopping and the rest of the AFC East should be pretty nervous. The only concern we have is that when Josh Allen decides to run with the ball he tends to go head first. If he was to get injured they only have Case Keenum behind him.
The Rams will still be a force in the NFC and will get better once their O-Line beds are in properly. Hardly any of their starters played a snap in the pre-season and it showed. They will bounce back from this and the Falcons might get a bit of a backlash from them in their next game.