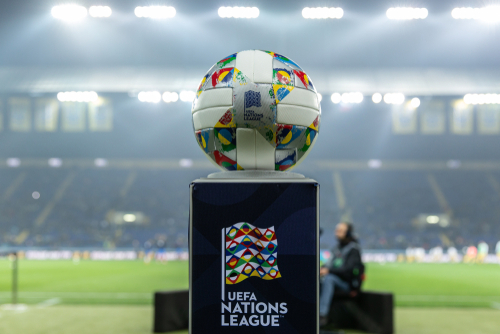 Over the weekend, England went up against Germany in the Nation League, however, this is not how everyone thought this would go! England was in top form in the Euros and the previous World Cup, however, in the Nation League, there are a lot of questions about the team that everyone is worried about. 
England went into the game with a lot of heart, however a lot of mistakes and some errors along the way. Managing to get a 3-3 draw!
Germany was in great form before blowing a 2-0 lead against England, all the fault points towards two defenders, Reece James, and Harry Maguire.
A lot of England fans believe that Maguire should not be in the starting lineup anymore.
England had a lot of promise going into this year's World Cup, after reaching the final of the Euros and only just missing out on winning the Euros, there are a lot of issues throughout this League. England could be the team to beat, however, their performance recently begs the question.
Are they good enough to win?
Banner and Image Credit: Oleksandr Osipov