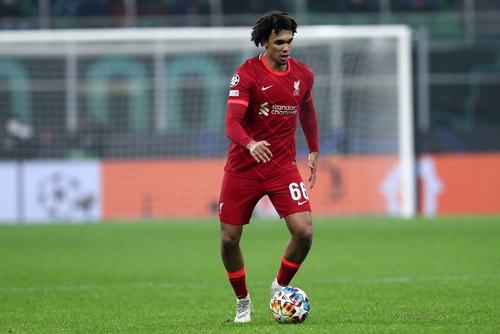 Trent Alexander-Arnold was known as one of the best right backs in the league at one point, however this season, he hasn't been in good form, after conceding a goal in the Champions League which was sloppy from him, there was a high chance he would improve, however, this was not the case as Trent is starting to lose all his confidence.
Trent Alexander-Arnold will now miss out on his England return against Germany for Monday's Nation League.
This may come as a shock to a lot of people as Trent is England's current best right back, however in recent games, he has lost his form.
Not only Trent will miss out, but Fikayo Tomori, Jarrod Bowen, and James Ward-Prowse also miss out.
Brentford striker Ivan Toney is in line to make his international debut.
The BBC did a poll and 7900 people took part, the poll was;
Should Trent Alexander-Arnold be in the England Squad? 73% of them said yes. While 27% said no.
Should he be on the team?
For more Football news, click here!
Banner and Image Credit: sbonsi