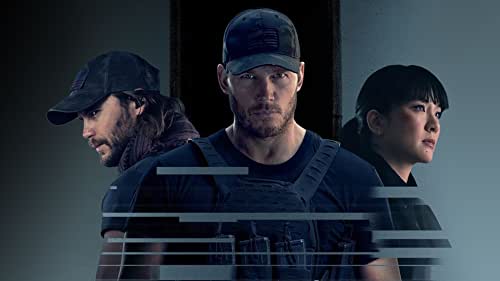 Chris Pratt takes on the military hero lead in Prime Video's new limited series "The Terminal List."
Suppose you're a fan of Chris Pratt or enjoy watching military-themed dramas. In that case, you'll want to check out Prime Video's new limited series "The Terminal List" The show stars Pratt as James Reece, a Navy SEAL who returned from Afghanistan only to find himself struggling with PTSD. After being ambushed by the enemy during his last mission and becoming the sole survivor of his team, he returns home to Everett, Washington — where he struggles to find answers about what happened during that ambush.
The Terminal List – Trailer
Review
The terminal list is a great limited series that dives head first into the storyline. The show has a solid mix of fast-paced action and then slowed-down plot development interludes. The eight episodes length is a brilliant time scale for the show, giving enough time to develop the story without it becoming dragged out and not too short that things feel rushed or unexplained.
Shocking twists and turns keep you guessing, and the plot's intensity gives the sense that anything can happen.
If you were a fan of the Jack Reacher series, this is definitely for you. The military-action and thriller genre opens the series up to a broad audience, but if you are a fan of films such as Shooter, American Sniper, 13 hours and lone survivor, this is worth a watch.
Chris Pratt shows off his skills playing a more serious role backed up by a fantastic supporting cast.
Based 'loosely' on the book by Jack Carr of the same name, James Reece has three stories following the Terminal list, so I hope there is more to come. If you are a fan of the book, don't go in expecting a page for a page or even plot by plot likeness, this is more of an adaptation than a translation to screen. However, still, my thoughts are that it was brilliantly done.
Let us know your thoughts in the comments below.