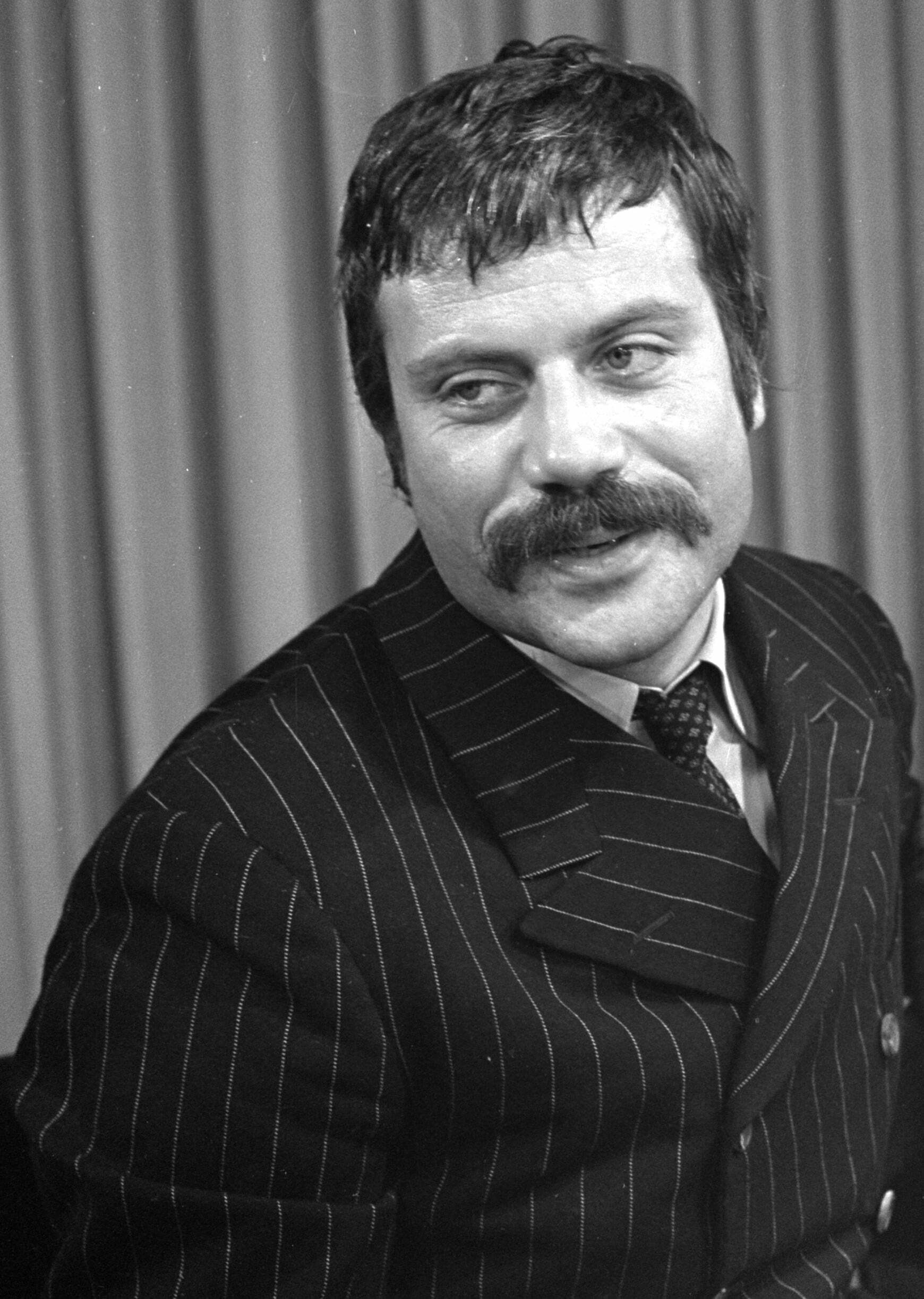 The Early Life of Oliver Reed
Oliver Reed was born on 13 February 1938 in Wimbledon, southwest London, England. He was the son of Peter and Marcia Reed, who christened him Robert Oliver Reed. He was also the nephew of the prominent film director and producer Sir Carol Reed. Although it remains unproven, Reed claimed to be a descendent of the former Russian Tsar, Peter the Great.
Whilst growing up, Reed claimed that he had attended as many as fourteen schools. However, it's known that he attend the independent Ewell Castle School in Surrey for a sustained period. After leaving school, Reed worked in several temporary menial jobs, including that of a film extra. In 1956, he was called up for National Service and served two years in the British army's Royal Medical Corps.
Early Film Career
In 1958, Reed found himself back in civvie street. He resumed his career was just where he left it, as a jobbing film actor. One of his first jobs gave him an uncredited appearance in the Norman Wisdom film The Square Peg (1958). He later found work as an extra in TV episodes of The Invisible Man, The Four Just Men, and The Third Man.
Reed then got his first real acting break when he landed the part of Richard of Gloucester in the BBC TV series The Golden Spur (1959). After that, he found himself back playing minor uncredited roles for another two years. In 1961, Reed was given his first starring film role in Hammer's The Curse of the Werewolf. For the next several years, he then picked up a steady stream of supporting roles in Hammer films.
Screen Stardom
In 1964, Reed met film director Michael Winner, who cast him as the lead man in his next six films. It was in Winner's films that Reed made a name for himself. In 1968, Reed's career took a massive leap forward, when he was cast as the villainous Bill Sikes in the screen version of the stage musical Oliver!. The film, directed by his uncle Carol Reed, became a huge worldwide hit. The film won the Oscar for Best Picture, and also saw Reed, win much praise for his portrayal of Sikes. Reed was now elevated to international film star status. This success was followed up with critical acclaim for his co-starring roles in Women in Love (1969) and The Devils (1971).
Reed was most prolific as an actor in the 1970s, which saw him make 30 films. His greatest screen success of the decade came playing Athos in The Three Musketeers (1973), and again in the sequel The Four Musketeers (1974). In 1975, he teamed up again for another film with director Richard Lester and author/screenwriter George MacDonald Fraser. This time he was cast as Otto Von Bismark in Royal Flash, a film based on the antics of antihero Harry Flashman. Reed remained busy for the rest of the decade, being cast in at least a dozen more films.
Search for Oliver Reed on Amazon
The 80s and 90s
After the halcyon years of the 1970s, Reed was to have less big-screen success. Though he was still prolific and appeared in 21 films in the 1980s, and a further 10 in the 1990s. However, most of these were either low-budget B movies or made directly for television.
Reed is quoted as saying he had considered quitting acting altogether during the mid-1980s. However, he had a change of heart when he was cast as the middle-aged writer Gerald Kingsland in the film Castaway (1986). Reed starred with Amanda Donohoe in the film that was based on the adventure autobiographical book by Lucy Irving. The book depicted her one-year stay as a 25-year-old volunteer castaway on a tropical desert island, living with the much older Kingsland.
One of the few acclaimed roles by Reed, during this time, was his portrayal of Vulcan in the Terry Gillian film The Adventures of Baron Munchausen (1988). Another standout Reed film of the same period saw him reprieve his role as Athos in The Return of the Musketeers (1990). The film was generally well-received by critics but did only moderately well at the box office. Reed's ninety-third and final film saw him portray the slave-dealer Proximo in Ridley Scott's epic blockbuster Gladiator (2000).
Private Life of Oliver Reed
In 1959, Reed married model Kate Byrne. Their only offspring, son Mark, was born in 1961. However, the couple divorced in 1969, after Reed was found to have been unfaithful. The affair was with actress and dancer Jacquie Daryl, who he had met on the set of 'Oliver!', a year earlier. Their liaison produced a daughter, Sarah, who was born in 1969. In 1985, Reed married for a second time. His 21-year-old bride, Josephine Burge, was twenty-six years his junior.  Nonetheless, they remained married until his death 14 years later. In the final years of his life, Reed and his wife lived in Churchtown, County Cork, Ireland.
From the 1960s onwards, Reed earned a reputation as a 'hellraiser', mainly through reports of his antics in the popular press. It seemed as though it was very much a case of art imitating real-life. The actor who made a living largely playing off-beat villainous characters on screen was reportedly exactly the same off-screen.
The notorious hard-drinking, fist-fighting, Reed was dubbed one of the bad-boys of British cinema. Fellow actors Richard Burton, Richard Harris, and Peter O'Toole, were his favoured drinking buddies. The gang would reportedly wreak havoc where ever they went. Inevitably, that was always after copious amounts of alcohol had been drunk.
Oliver Reed – Death and Bibliography
Reed died from a heart attack while taking a break during the filming of 'Gladiator' in Valletta, Malta, on the afternoon of 2 May 1999. Reed, already with fairly significant health problems, collapsed and died after getting into a drinking competition with a group of British sailors. He was aged just 61 years old. His body was flown back to his home in Ireland. He was later interred at Churchtown's Bruhenny Graveyard.
In 1981, Reed published his autobiography; Reed All About Me. In July 2001 a biography entitled; Evil Spirits: The Life of Oliver Reed, was released by best-selling author Cliff Goodwin. In 2009, Hellraisers: The Life and Inebriated Times of Burton, Harris, O'Toole, and Reed, by the writer Robert Sellers, was published. In 2013, Sellers dedicated a whole book to Reed, when he published; What Fresh Lunacy Is This? – The Authorised Biography of Oliver Reed.
Header image credit: Wikimedia Commons/CC BY SA 3.0 NL