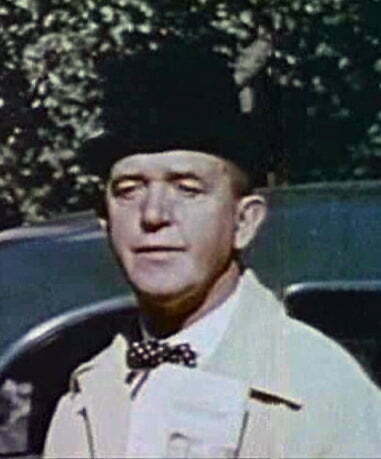 Early Life of Arthur Stanley Jefferson aka Stan Laurel
The legendary comedy actor, director, and screenwriter Stan Laurel was born Arthur Stanley Jefferson on 16 June 1890 in Ulverston, Lancashire (now Cumbria), England. He was one of five children. His father, Arthur J. Jefferson, was an actor, who later became a theatre manager. His Ulverston-born mother, Margaret, was an actress.
The family moved to Bishop Auckland while Stan was still a young child. He attended the King James I Grammar School in Bishop Auckland and later, the King's School in Tynemouth. Within a few years, the family moved to Glasgow, where Stan completed his education at Rutherglen Academy.
Early Career
Stan began his working life at Glasgow's Metropole Theatre, where his father was the manager. He gave his first professional stage performance, aged 16, at the Panopticon in Glasgow. In 1910, he joined Fred Karno's troupe of actors under the stage name of Stan Jefferson. The troupe included a young Charlie Chaplin, which saw Stan work as his understudy for a period. In 1912, he teamed up with Ted Desmond in a double act known as the Barto Brothers. The comedy duo went on to have a successful tour of the Netherlands and Belgium. After arriving back in the UK, Stan decided to tour the USA with the Karno Troupe. He arrived in America on the same ship as Charlie Chaplin.
In 1914, the Karno Troupe disbanded leaving Stan free to manage his own acting career. In 1916, he teamed up with Alice and Baldwin Cooke. The act was known as the Stan Jefferson Trio during their 2-year association. In 1917, he made his big screen debut in the short comedy 'Nuts in May'. The following year he changed his stage surname from Jefferson to Laurel. Over the next few years, Laurel continued to work both in the emerging film industry and music hall. He first met the actor Oliver 'Babe' Hardy when they both appeared in the short silent movie 'The Lucky Dog' (1921).
Laurel and Hardy
By 1924, Laurel had given up the stage to work full-time in film. His intention was to work only as a writer and/or director. In 1925, Laurel was contracted to make ten short films in two years for the Hal Roach Studios. Oliver Hardy featured in three of the films i.e. Yes, Yes, Nanette! (1925), Wandering Papas (1926), and Madame Mystery (1926). The period also saw Laurel make an unexpected return to acting. That was when he was forced to stand in for the star of Get 'Em Young (1926) who was hospitalised after an accident.
In 1927, Laurel went on to appear alongside Hardy in several films. The first of these was the silent movie short 'Duck Soup' (1927). The comedy duo quickly became good friends, their onscreen chemistry obvious from the outset. The favourable critical reviews convinced Roach Studios to create a formal pairing of the two comic actors.
Laurel and Hardy officially became a team in their eleventh onscreen performance together in 'The Second Hundred Years' (1927). In 1929, the couple made a successful transition from the silent movie era to the talkie, starring in 'Unaccustomed As We Are'. The comic duo remained with the Roach studio for another 11 years.  Two of the stand-out movies from the period were Sons of the Desert (1933) and Way out West (1937). The films also featured two of their most successful songs, namely Honolulu Baby and Trail of the Lonesome Pine, respectively.
A Waning Career
Between 1941 and 1945, Laurel and Hardy appeared in eight features and one short film for 20th Century Fox and Metro-Goldwyn-Mayer. After WW2, cinema changed and the comic couple found that film opportunity had all but dried up. This saw the pair concentrate their efforts on stage shows. In 1947, they made an 8-month successful tour of Great Britain. In 1951, they appeared in their very last film, the French/Italian co-production 'Atoll K'. They came back to Britain and Ireland for extended tours both in 1952 and 1953/54. The latter tour was cut short by a number of days when Hardy's health began to deteriorate due to heart trouble.
In all, between 1921 and 1951, Laurel and Hardy appeared in a total of 107 films together. Laurel also appeared in more than 70 short films in his solo career between 1917 and 1928.
Hardy's Death
In 1955, Laurel and Hardy began making plans to work in children's television. However, their plans were delayed when Hardy suffered a stroke in April and again in September of that year. He died of a massive heart attack some two years later in August 1957. Laurel was absolutely devastated by his friend's death. Those who knew him well said that he never fully recovered from the tragic event. In fact, Laurel was too ill to attend Hardy's funeral, stating that "Babe would understand". Laurel never performed again, neither on the stage nor on the big screen, from the day of Hardy's death.
Personal Life of Stan Laurel
It would be fair to say that Laurel had quite a complicated love life. He was married five times in all. The vaudeville performer and actress Mae Charlotte Dahlberg  (1888 – 1969) was both Laurel's professional partner and common-law wife between 1919 and 1925. Though the couple never married, Dahlberg was also known as Mae Laurel.
Laurel's first wife was Lois Neilson, whom he married in August 1926. They had a daughter, Lois, who was born in December 1927. They had a second child, Stanley, born two months premature in May 1930. However, he died 9 days later. The couple divorced in December 1934. In 1935, Laurel married Virginia 'Ruth' Rogers but filed for divorce only 2 years later. On New Year's Day 1938, he married Illeana Shuvalov. This saw his second wife Ruth accuse him of bigamy. However, it turned out their divorce had been finalised a couple of days before his third marriage.
Laurel's third marriage to Illeana turned out to be a volatile affair. The couple separated in 1939 and divorced the following year. In 1941, Laurel wed Virginia Ruth Rogers for the second time. The marriage lasted almost five years, seeing them divorced for the second time in early 1946. In May 1946, Laurel got married for the fifth time to the Russian-born actress Ida Kitaeva Raphael. The couple remained married until Laurel's death in 1965.
Did you know?
Although Stan Laurel lived for more than 50 years in the USA he never became a naturalised American citizen.
Ill-health and Death of Stan Laurel
Laurel had been a heavy smoker most of his adult life but suddenly quit in 1960. In early 1965, he was undergoing bi-weekly x-rays for a mystery infection that had spread to his mouth. He was being cared for by his wife and an at-home nurse. His health appeared to be improving though he was still finding it difficult to swallow. However, on 19 February 1965, Laurel suffered a sudden heart attack. Four days later, while sitting quietly in his armchair, he told his nurse that "I'd rather be skiing". She replied that she was not aware that he was a skier. "I'm not, but I'd rather be doing that than have these needles stuck in me!" He died just a few minutes later.
His funeral took place at Church of the Hills in Los Angeles. At the service, fellow comic actor Buster Keaton stated "Chaplin wasn't the funniest. I wasn't the funniest; this man was the funniest." Good friend Dick Van Dyke gave the eulogy and read 'The Clown's Prayer'. He mentioned Laurel had quipped, "If any of you cry at my funeral, I'll never speak to you again!" He was interred in Forest Lawn–Hollywood Hills Cemetery.
Stan Laurel will always be remembered as one half of the best-loved comedy double acts of all time, Laurel and Hardy.
Photo Credit: Wikimedia Commons