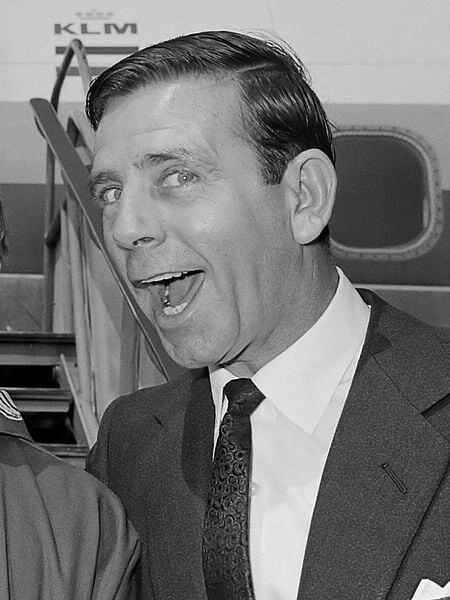 Childhood
The actor, musician, singer, and comedian Norman Wisdom was born on 4 February 1915 in Marylebone, London. He was the second son of Frederick Wisdom, a chauffeur, and his wife, Maud, a dressmaker. Norman's older brother, Frederick "Fred" Wisdom was three years older.
Fredrick senior was both a heavy drinker and a violent father, which saw his children put into foster care. Wisdom left school, aged 13, and began working as an errand boy in a grocer's shop. Later, he worked as a waiter and a cabin boy in the Merchant Navy.
Military Service
In 1930, aged 15, Wisdom joined the British army as a drummer boy. On the completion of his training, he was posted to Lucknow, India with the 10th Royal Hussars. During his time in India, Wisdom became an army flyweight boxing champion and an accomplished horseman. It was in the army that Wisdom also found he had a natural talent for music. Subsequently, he taught himself to play the piano, trumpet, saxophone, flute, drums, bugle and clarinet.
In 1940, during a NAAFI entertainment night, he took to the stage to perform an impromptu comedy routine. After receiving great applause, Wisdom concentrated his efforts on becoming a comic entertainer. In August 1944, during a charity concert at Cheltenham Town Hall, Wisdom's talent was noted by famed actor Rex Harrison. He came backstage and encouraged Wisdom to become a professional performer.
Early Career
Following the end of WW2, in 1945, Wisdom was demobbed from the army. He made his debut as a variety entertainer, appearing at Collins' Music Hall, Islington Green in North London. During the next few years, the talented Wisdom was able to establish a solid career touring the UK in pantomime and summer shows. A favourable review in 1946 described him as "an accomplished pianist, a pleasing singer, a talented instrumentalist, a clever mimer, and withal, a true humorist".
It was also in 1946 that Wisdom adopted the trademark look that he would keep throughout his entire career. His waggish appearance consisted of a skew-whiff flat cap, a too-tight jacket, and a tie always worn askew. His big screen debut came by way of a supporting role in the 1948 film 'Date with a Dream', starring Terry Thomas. Regardless of whether it was stage, TV, or film, if portraying his clown persona he would inevitably dress the same.
In 1948, Wisdom made his West End debut in the variety show at the London Casino. He was an overnight sensation, which saw the Daily Mail declare  "A Star is Born!". The following week Wisdom went straight to the top of the bill at the Golders Green Hippodrome. He then went on to enjoy several years of increasing success. And, in 1952, he made his debut appearance at the Royal Variety Show.
Film Career and Stardom
In 1953, Wisdom made his starring debut in the comedy film 'Trouble in Store'. His performance won him a BAFTA for the Most Promising Newcomer. Between 1955 and 1966, Wisdom starred as 'Norman' (or Norman Pitkin) in another 15 films, essentially as the downtrodden proletarian. Wisdom's films were never popular with the critics but they enjoyed great box office success. He also wrote the screenplays for eight of his films, which include The Square Peg (1958), A Stitch in Time (1963) and The Early Bird (1965). In addition to screenplays, he also composed a number of songs, which included his theme song Don't Laugh at Me ('Cause I'm a Fool).
In 1966, Wisdom left the UK to work on New York's Broadway where he starred in the musical comedy Walking Happy. His performance got him Tony Award nomination and recognition across the USA. Further roles in American TV followed this success. He was then cast in the 1968 Hollywood film, The Night They Raided Minsky's, which starred Jason Robards and Britt Ekland. The part of Chick Williams proved to be his penultimate big screen role. In 1969, he starred in his final film, the British comedy 'What's Good for the Goose'. From then on Wisdom's career mostly consisted of TV and taking his stage variety act all over the world.
Later Work and Recognition
As well as being famous across the Western world, Wisdom also became a celebrity in more remote parts of the globe. This was no more true than in Albania where he achieved near 'cult' status. His films were the only ones from the West permitted to be shown by dictator Enver Hoxha, who ruled the country from 1941 to his death in 1985. They were promoted by the Hoxha's regime as parables, which saw the downtrodden worker i.e. Norman (communist), eventually win out against his evil boss (capitalist).
In 1981, Wisdom won critical acclaim for his portrayal of a dying cancer patient in the TV play Going Gently. He spent much of the 1980s and early 90s in retirement in the Isle of Man. However, he then made a TV comeback while approaching his eightieth birthday. Between 1995 and 2004, he made frequent appearances as Billy Ingleton in the long-running BBC sitcom Last of the Summer Wine. In 2004, Wisdom also appeared in ITV's popular soap opera Coronation Street. He then declared he would finally retire on his 90th birthday in February 2005. However, his very last screen appearance came in 2007 when he took a role in a short film called Expresso.
In all, Wisdom appeared in some 24 films, but also made extensive TV appearances. He also had ten accreditations as a screen writer and one as a producer. In 2000, Wisdom was awarded a knighthood by Queen Elizabeth II for his services to entertainment. Around 2005, a bronze statue was erected of Wisdom sitting on a park bench in Douglas, Isle of Man. In 2015, Wisdom appeared on a set of commemorative stamps issued by the Albanian government.
Personal Life
Wisdom married his first wife Doreen Brett in 1941. However, the marriage was far from a success and they separated three years later, divorcing in 1946. He got married for a second time only a year later to Freda Simpson. Their union produced two children, Nicholas (1953) and Jacqueline (1954). The couple divorced in 1969, with Wisdom being granted custody of the children.
During the 1960s, Wisdom was involved in an infamous legal case in which he was pursued by the UK's tax man. He made substantial profits on the sale of silver bullion after buying it as a hedge against the devaluing pound. He contended that the purchase had been an investment rather than a trading venture. Wisdom initially won the case but the decision was overturned on appeal. Thus, he was duly invoiced by the Inland Revenue for a sizeable amount of income tax.
Wisdom was a sports enthusiast throughout his life and particularly enjoyed football and golf.  He was a lifelong supporter and a former board member of Brighton & Hove Albion. Also a car lover, he began collecting rare vintage models in the 1960s.  In the 1980s, Wisdom moved to the Isle of Man, where he lived a quiet and secluded life when not working. Since Wisdom's death a number of female performers have made allegations against him of inappropriate sexual behaviour.
Declining Health and Death
In mid-2006, Wisdom was found to be suffering from an irregular heart rhythm, and was fitted with a pacemaker. In July 2007, he was admitted to the Abbotswood nursing home in Ballasalla, Isle of Man, suffering from vascular dementia. By January 2008, it was reported that Wisdom's memory loss was now so severe that he was no longer able to recognise himself in his films.
During the last six months of his life, Wisdom suffered a series of strokes. This led to a rapid decline in his health, culminating in his death on 4 October 2010, aged 95. His funeral took place on 22 October 2010 in Douglas, the Isle of Man. Wisdom invited the whole of the island's population to the event. He was buried with his trademark flat cap. The funeral was attended by a large number of showbiz celebrities. And, at Wisdom's request, the Scottish singer Moira Anderson sang "Who Can I Turn To". He was interred at Kirk Bride Churchyard, Bride on the Isle of Man.
Header photo: Wikipedia Commons