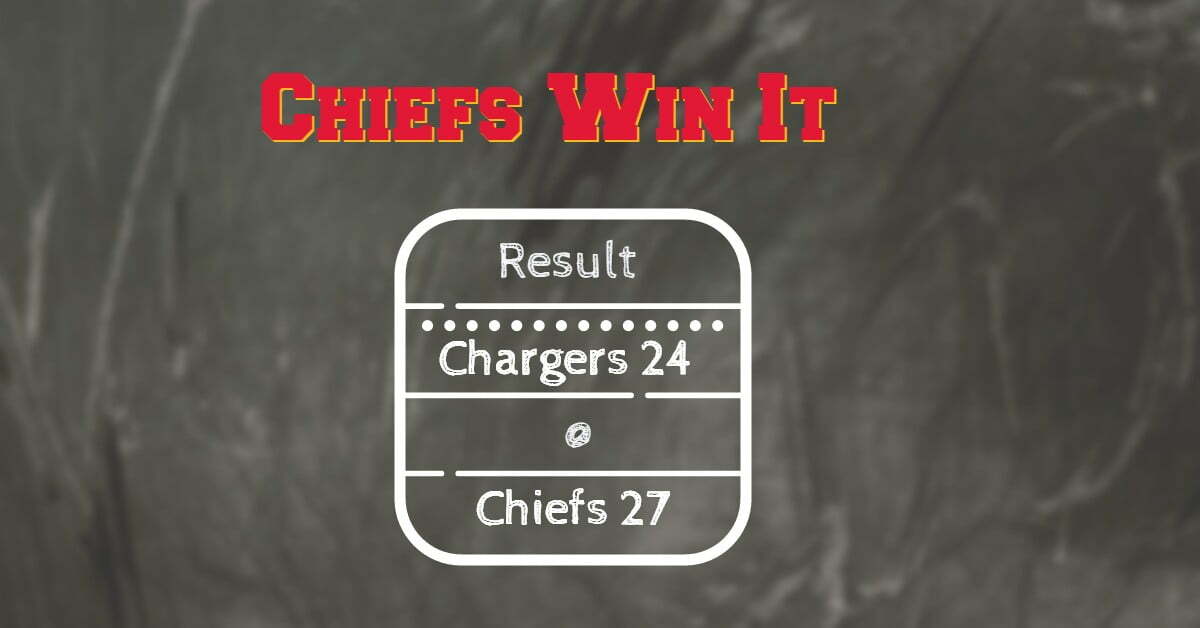 Kansas City took the honours in Thursday night's AFC West clash, however, it was far from easy. In a game featuring two of the league's best quarterbacks, it is slightly ironic that the hero of the night almost went undrafted! With teams as evenly matched as these two, the result often hinges on one moment and so it was here.
The pivotal moment came in the fourth quarter when Kansas City's rookie CB Jaylen Watson picked off Justin Herbert's pass on the goal line and returned it 99 yards for a TD. This gave the Chiefs their first lead of the game and despite a late Chargers fight back they held on for the win.  Watson was picked 243 overall in the 2022 draft out of Washington State and was by no means guaranteed a roster spot at that stage.
That mistake apart it was the Chargers who impressed. Herbert had an otherwise excellent night throwing for 334 yards & 3 TDs. The main talking point for the Cheifs is how well their defense played. They were effective against the run and stepped up on pass rush when it counted.
This leaves the Cheifs top of the AFC West at 2-0 and both wins are against teams with playoff aspirations. Their brutal start continues with trips to the Colts & Buccaneers next up.
The Chargers Will fancy their chances in their next two games which are against the Jaguars & Texans. If they play like this they will be 3-1.
Final Thoughts
Overall if the game was played again it might be a different result, however, both of these teams should make the now 7-team playoffs and even though it's early days KC suddenly look like the team to beat in the AFC.
Result
Kansas City 27 LA Chargers 24
10-7 To The Chargers at the Half.
Key Stats
Passing leader
Justin Herbert 33-48 – 334yrds – 3 Tds – 1 Interception
Rushing Leader
Clyde Edwards-Helaire 8 Carries – 74 yards. Average 9.25 per carry.
Receiving
M. Williams 8 catches for 113yrds 1 Td. Average 14.13 per reception. 
So a great start to this week's football and plenty to look forward to. You can check out the rest of the week's fixtures and our predictions here.