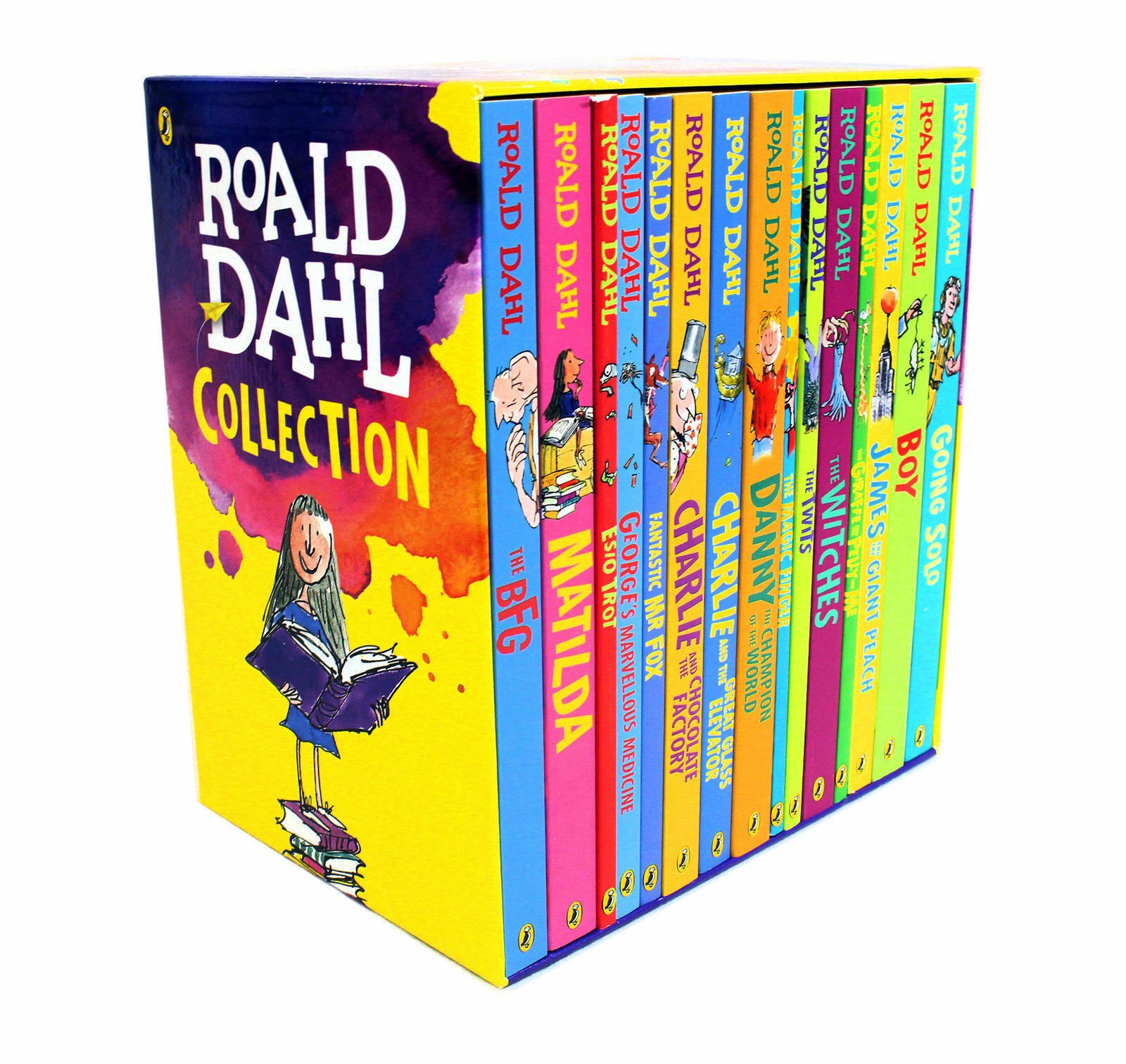 Last week 'World book day' was upon us. 
Many retailers have reduced the price of multiple children's books. We have chosen a selection of our favourite children's books.
The Tiger Who Came to Tea Pop-Up Book
An exciting luxury pop-up edition of Judith Kerr's classic children's book, The Tiger Who Came to Tea. The perfect gift for children aged 3 and up. First published in 1968 and never out of print, The Tiger Who Came to Tea has become a timeless classic enjoyed and beloved by generations of children. Now in a spectacular celebratory pop-up edition with seven incredible spreads, it's the perfect gift for fans of all ages. The magic begins at teatime!
RRP £19.99
Roald Dahl 15 Books Box Set Collection
Roald Dahl
15 books Set
RRP: £98.85
Titles in This Set
The BFG, Matilda, Esio Tror, George's Marvellous Medicine, Charlie and the Chocolate Factory, The Magic Finger, Danny the Champion of the World, The Twits, The Witches, Going Solo, The Giraffe and the Pelly and me, James and the Giant Peach, Boy Tales of Childhood, Fantastic Mr Fox, Charlie and the Great Glass Elevator, The Withches
Winnie-the-Pooh: The Complete Collection of Stories and Poems: 90th anniversary
Winnie the Pooh
RRP:£40.00
Brand New
Description
A.A. Milne grew up in a school - his parents ran Henley House in Kilburn, for young boys - but never intended to be a children's writer. Pooh he saw as a pleasant sideline to his main career as a playwright and regular scribe for the satirical literary magazine, Punch.
Writing was very much the dominant feature of A.A. (Alan Alexander)'s life. He joined the staff of Punch in 1906, and became Assistant Editor. In the course of two decades he fought in the First World War, wrote some 18 plays and three novels, and fathered a son, Christopher Robin Milne, in 1920 (although he described the baby as being more his wife's work than his own!).
Observations of little Christopher led Milne to produce a book of children's poetry, When We Were Very Young, in 1924, and in 1926 the seminal Winnie-the-Pooh. More poems followed in Now We Are Six (1927) and Pooh returned in The House at Pooh Corner (1928). After that, in spite of enthusiastic demand, Milne declined to write any more children's stories as he felt that, with his son growing up, they would now only be copies based on a memory.
In one way, Christopher Robin turned out to be more famous than his father, though he became uncomfortable with his fame as he got older, preferring to avoid the literary limelight and run a bookshop in Dartmouth. Nevertheless, he published three volumes of his reminiscences before his death in 1996.
The World of David Walliams Mega-tastic 9 Books Box Set
The Boy in the Dress, Mr Stink, Billionaire Boy, Gangsta Granny, Ratburger, Demon Dentist, Awful Auntie, Grandpa's Great Escape and The Midnight Gang
We found this on ebay for as little as £35.40
More great childrens books on eBay
[wp-rss-aggregator template="grid-with-images" source="1328"]