The Premier League is set to return this weekend and we couldn't be happier.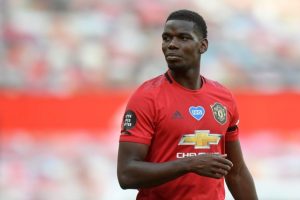 There aren't any matches today, on the Friday unfortunately, but proceedings are kicking off again tomorrow as usual.
The league has been on a two week break due to international football duties, but players from the Premier League aren't needed for these duties again for over 100 days – that's a lot of Premier league with no interruptions!
The highlight of the weekend is set to be Leicester v Liverpool – former champions v current league leaders. This won't be any ordinary game however, as almost the whole of the Liverpool starting lineup are injured or have Coronavirus. Salah, VVD, Gomez, Henderson, Fabinho, Trent AA, and Firmino are set to miss the match (just to name a few). Either way, it should still be a good match, but I'm not counting on Liverpool to do anything special!
The weekends fixtures are below.
Published in Premier League
Recommend

0

recommendations