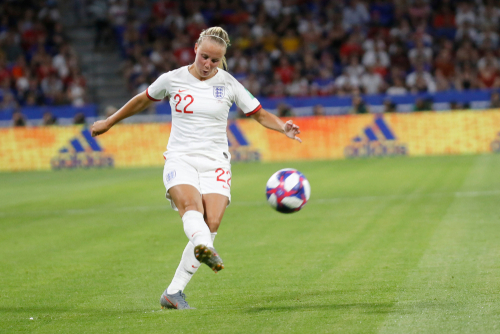 The final of the Euros happened, the contest was between England and Germany. The contest was always going to be hard for England as there is a known issue with England, as they tend to flop on the biggest stage of them all. Both men's and women's teams, however, this has now changed! 
England managed to beat Germany in the final of the Euros and this was a great moment for England fans across the UK and the world.
This came after a great victory over Spain and now they have beaten Germany in the final to win the championship!
The scoreline was 2-1 with the scorers for England being Toone and Kelly. Toone in the 62nd minute of the game and Germany's Magull managed to score in the 79th minute to equalize and then in the last 10 minutes of the second half of extra time, Kelly scored in the 110th minute of the game
This is a great achievement for them and a great achievement for the whole of the UK to enjoy. This could repeat itself as the Men's football team will be facing in the World Cup! A great achievement for the team!
Banner and Image Credit: Romain Biard