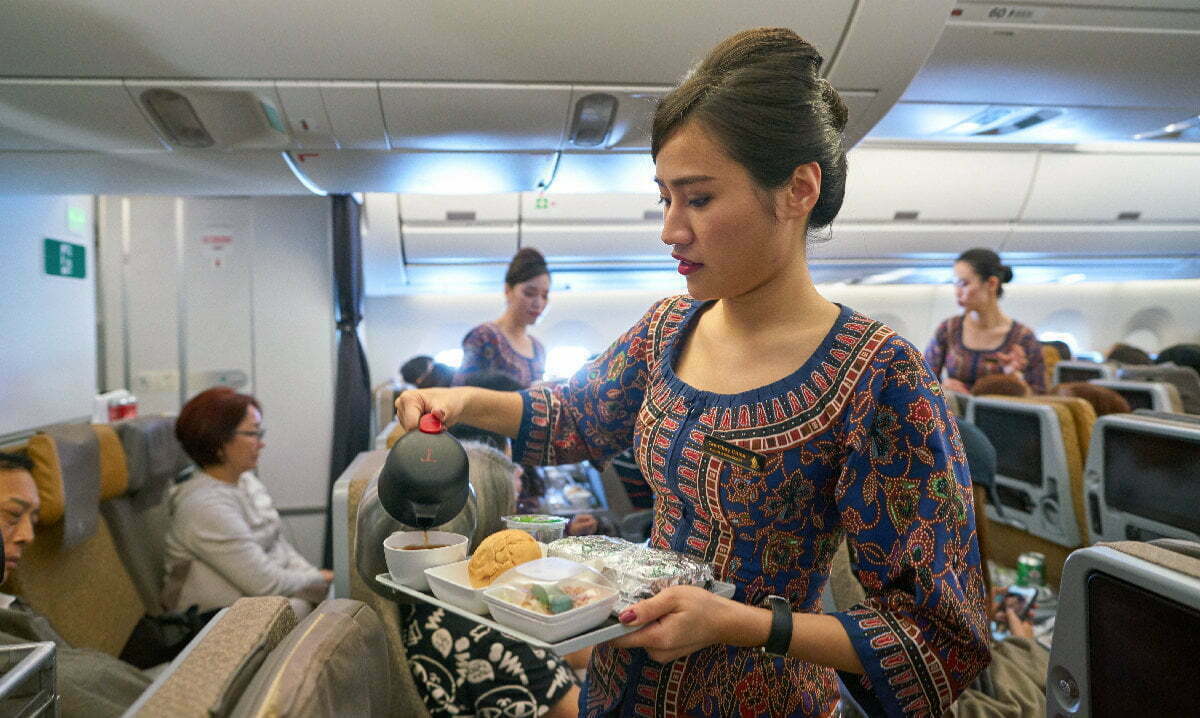 Hungry? Well, Order Airline Food – Eat in or Takeaway!
With Covid19 affecting every corner of the world businesses, large and small have had to adapt to survive and you have got to admire the nifty footwork shown by Singapore Airlines (SA), who are now a combination of an upmarket restaurant & Uber Eats, offering people the chance to dine on a grounded plane or order takeaway airline food. The latter will be delivered to your door complete with complementary SA tableware and all the trimmings.
Cheap Night Out?
So how much does it cost to sit in a parked Airbus A380 in Singapore's City Airport?
Well, it's certainly not a cheap option at $496 (£380) for the best seats, but despite this, the first two seating dates sold out within 30 minutes!
Don't worry though there are more dates being added and there is already a waiting list for places. If that is not crazy enough for you then why not add a movie for an extra $39 to really complete what is an unusual experience, to say the least.
Alternatively, if you don't fancy the movie that's on offer but are desperate for your fix of airline food you can go for the home delivery option, which includes the airline's branded tableware and amenity kit. We are not sure of the price but alt least you can choose your own entertainment and $39 will buy you a few DVDs.
Will it catch on? Well, we thought about asking Ryan Air if they planned to follow suit but thought better of it as they would probably charge us by the word for their response!