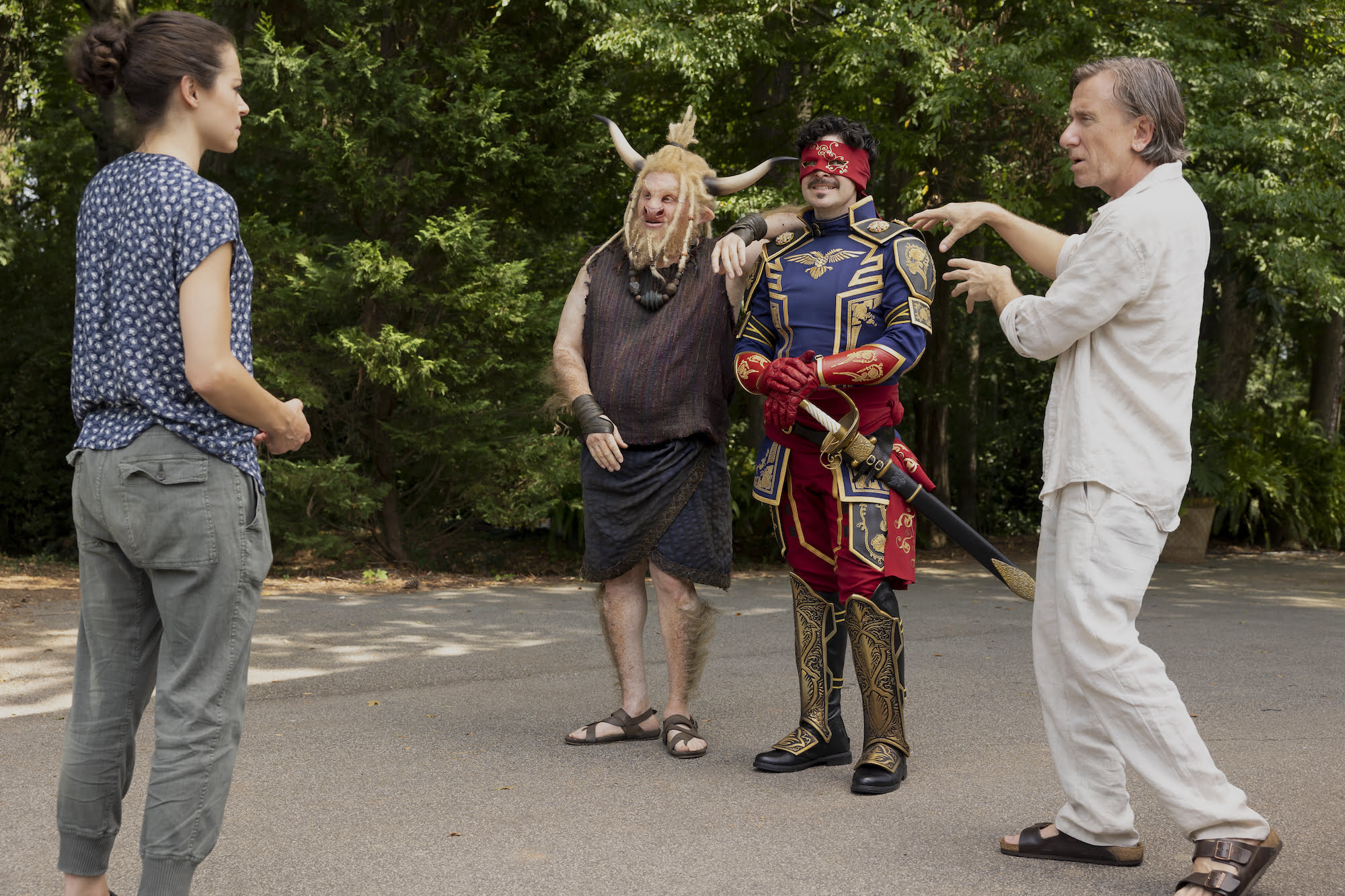 She-Hulk Episode 7 "The retreat."
She-Hulk Episode 7 surely has to be a good one after the last few episodes feeling relatively stagnant, and well, let's hope not to be disappointed.
After last week's episode, it was refreshing to finally hit an episode that seems to move the storyline along. However, I fear this may be a bit too late in the day.
The episode's name was the first clue and straight in with the recap showing the parole hearing of Blonsky/Abomination and his plans to open a mediation retreat financed by his seven pen pals. Then we are reintroduced to josh through the recap showing them meeting and flirting at the wedding of Lulu.
The dates with Josh
The start of the episode shows Jen and Josh on a series of dates and exchanging texts with each other, eventually leading to Josh staying the night with Jen. The next day (Friday), Jen wakes up to an empty bed after Josh had stayed the night. Seemingly unphased by this, Jen texts Josh to say, "That was fun. I can't stop smiling", later in the morning, Jen contemplates texting Josh again, asking what he's up to but decides against it.
We are then taken to Jen Walter's office, where Nikki announces that Jen (Not She-Hulk) has been nominated for Female Lawyer of the year. Now back in the appearance, Jen explains that she is awaiting a reply from Josh and Nikki explains that she has to relax as the first 12 hours feel icky after sleeping with someone.
Jen states that there is no reason why someone will not text another person back in this day and age. We are taken to Saturday, and Jen looks rather distressed throughout the day and constantly checks for a reply from Josh.
The retreat
On Sunday, Jen wakes to a phone call from Chuck Donelan, the parole officer for Emil Blonsky. Chuck explains that he has received a malfunction alert on Blonsky's inhibitor. Due to the shortage of uniformed cops, Chuck asks Jen if she can attend Blonsky's Ranch with him to check it out in case something is wrong and then she can turn into She-Hulk.
On her way up to the retreat, Jen is still distracted by the lack of response from Josh, which is the fundamental theme surrounding her visit to Blonsky's retreat.
Chuck and Jen arrive at the retreat, named "Summer Twilights", and Blonsky appears as expected, with no sign of the abomination. The malfunction of his inhibitor is revealed by Blonsky to be caused by a shock from an electric fence that he had received while rescuing his favourite chicken.
Chuck fixes the inhibitor and leaves the retreat while Jen says goodbye to Blonsky. As she arrives at the car, we are abruptly introduced to El Aguila and Man-Bull, who, in a fight, damage Jens's Car.
Jen transforms into She-Hulk to stop the pair from fighting. Forced to stay at the retreat, Blonsky invites her to attend his sessions to work on her current distractions. Jen initially declines, wanting to get on with some work, but cannot find any signal on the retreat grounds.
She eventually stumbles upon a hut where she obtains a bar of signal on her phone. However, inside the hut, Blonsky is leading a group session with Man-Bull, and El Aguila, along with Porcupine and Saracen (a vampire).
Jen does decide to join the group when the door opens, and we are reintroduced to Wrecker, one of the chaps who attacked Jen in Episode 2, trying to steal her blood. Jen wastes no time in turning into She-Hulk and pouncing on Wrecker. Blonsky diffuses the situation whilst Wrecker explains that he has left the group.
Now returning to group therapy, she-hulk decides to take part and opens up about her relationship with Josh and likens her alter ego to the Cool athletic friend in school who gets all the attention.
She turns back into Jen, in a moment of realisation with support from the group. Porcupine reveals his true face by taking off his mask, the smell of which repulses everyone else. Jen, seemingly cured of her Josh situation, leaves the ranch in the recovery truck.
Now time for the plot twist that no one saw coming, honestly. We flashback to Thursday back to Jen and Josh's date. Jen is asleep, and Josh gets dressed while copying the contents of Jen's phone onto his own phone. Before he leaves, he snaps a picture of Jen, sending it to HulkKing with a message of emoji's implying he has her blood.
Well… who is Hulkking? Hopefully, we will find out soon. My money is on Mr Blue!
Review of She-Hulk Episode 7
The Plot finally Thickens, but only a tad. There will be a lot to cover in the next two episodes, but we will just have to wait and see where Marvel Studios goes for the remainder. Hopefully, we are in for two great final episodes of the Season.
In regards to this specific episode, well, it's up there as one of the better ones. 1, 2 and 7 have been my favourite so far, with the rest feeling much filler episodes and not moving the arc much. Don't get me wrong, there has been ample room for improvement throughout this show, especially in the writing department, but it has been the introduction of side characters that have saved it from total disappointment.
Blonsky is a great character and will serve well in the MCU as a returning character, and I hope to see him in more. Personally, the reintroduction to the character has been more of a p[positive experience than the introduction to She-Hulk.
There's still time yet, however, will be hard-pressed for the ending not to feel rushed as the series has felt poorly timed so far. I have my fingers and toes crossed.