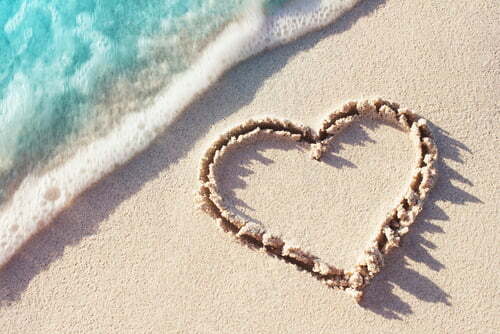 Love Island: Episode 1!
Runtime: 1 hour 35 minutes
Release Date: 06/06/2022
Rated: Age 18+
Series Summary
. This is where people are put to the ultimate tests through Casa Amor, new arrivals to the villa, and many more plot holes and twists! Some may see these people as out of order, and some may see them as lovable and kind. Some see right through what they are doing! Will you watch the Love Island season 8? Let's see after this review!
---
Contestants!
Liam Llewellyn

"I think 22 is a really nice age to meet someone, you've got your years ahead of you so you have time to experience stuff and grow together," Llewellyn said.

Davide Sanclimenti

"I'm going to be the Italian stallion in the villa!" he said. "With my Italian charm, I can also be a very romantic guy. I'm good looking and I've realized since I first arrived in Manchester, that a lot of English girls actually love me. They love to be around me and I love to be around them." Davide said

Indiyah Polack

"I feel like I'm at a stage in my life now where I'm ready to meet new people and start dating properly," she said. "I have been single for some time and I feel like for my generation of people, it's quite hard to date without being influenced by social media and stuff like that." said Polack.

Paige Thorne

"I've tried and there's just nobody there anymore. I need to break out and broaden my horizons and 'Love Island' just brings everyone together for me. I haven't got to go out and I haven't got to swipe. So, hopefully, they can just come to me now!" said Paige

Gemma Owen

"I will always go for what I want," Owen said. "But at the same time, I'm not going to mess up something for someone who is in a proper relationship or get in the way of a couple if they have a genuine connection. I wouldn't do anything to another girl that I wouldn't be happy with them doing to me."

Tasha Ghouri

"This is an opportunity for me to find 'the one' and have a great summer at the same time," Ghouri said. "I'm definitely ready for a relationship. I'm 23 now so I'm ready to get to know someone, go on holidays, and travel with them."

Andrew Le Page

"I'm a good boyfriend as when I'm with someone I'm all for them," he said.

Ikenna Ekwonna

"Hopefully, I'm going to bring spontaneity and excitement," Ekwonna said. "I'm not really shy to speak to people and I don't really care too much about what people think.

Amber Beckford

"I don't like guys that show off," she said. "I don't like flashy, showy-offy guys — just have a personality and make me laugh. There was this one guy and he was trying to purposefully show off his car keys and we were literally in the middle of a restaurant!"

Dami Hope

"'Love Island' is a different experience, I will be talking to different girls, it might not go well with some, might go well with others, so it's a fun experience," he said.

Luca Bish

"I think when you go looking for it, it's not as easy though, it's like you're too desperate for it," Bish said. "If I think you're the one or I like you, I'll take you out on a date but other than that, if we talk and I don't like where it's going - then I won't be throwing out dates."
There will be an episode of Love Island every single day until the final recoupling, from now until 10 weeks from now.
Every day apart from Saturday!
Review for Season 8 Episode 1!
On Monday the 6th of June the 8th season of love island began!
The show began with the Girls, Indiyah, Gemma, Tasha, Amber, and Paige walking into the brand new Villa! They then went by the poolside as a tradition is to wait there for the boys so they can do the first coupling...but what they did not know was the control was taken out of their hands and placed into the public!
Laura Whitmore entered the villa to announce a new rule and to welcome the new boys.
The show first welcomed Dami, who came in and was surprised by the announcement of the public choosing who he will be coupled up with first, we soon came to know that the public chose Dami to be coupled up with Amber!
The next guy to come into the Villa was Liam, the girls were very happy when Liam arrived, but Liam did not seem too happy to find out the public chose who he should be coupled up with, he was surprised to find out it was Gemma but that decision made him very happy - Gemma, on the other hand, didn't seem ecstatic!
Ikenna was the next guy to come into the villa, everyone noticed how tall he was! Ikenna was taken back by the fact that the public picked his coupling also... they picked the very straight-faced Indiyah, personally I don't think she was very happy but she may have just been hiding her emotions? Ikenna on the other hand seemed to be pleased.
Next to come into the villa was Andrew, the girls were happy when he came in, he was tall and toned and seemed to be happy with his appearance and demeanor, after the announcement took place about the public choosing his match we all found out that we thought Tasha was his best match! Both seemed very happy with the decision, but only time will tell!
The last guy to come in at the coupling was Luca, he was surprisingly shorter than the other fellow islanders but that didn't stop him from coming in with confidence! It was announced that the public thought he and the lovely Paige would make a lovely couple, but she didn't seem to be happy.
After Laura Whitmore left the couples walked off to see the new villa and to start talking.
Gemma and Liam started a chat about Liam's love for animals, a love that Gemma also has,  he mentioned his dogs and Gemma spoke about her Italian greyhounds and her huge line of horses - 12 to be exact which are based at her home in Chesire!
At the beginning of the night, after the islanders got ready to celebrate their first night, Tasha bravely came out and announced that she was born deaf but can hear now thankfully due to her having a cochlear implant, the islanders respected her and said they wouldn't treat her any different which made her feel welcomed as the first islander to have a known disability!
Later on in the night, a bombshell got dropped in! Yes even on the first night they started to stir things up in the villa! Bombshell Davide - an Italian stallion as some would say! entered the villa and it took the girls and even some of the guys by surprise due to his looks and accent!
Towards the end of the episode a text got sent to David which read " Davide in 24 hours you will couple up with a girl of your choice leaving one boy single and vulnerable... #italiansnack #ciaobella"
Watch tonight's episode to see who Davide will pick! Stream it on ITVhub at 9 pm!
Banner and Image Credit: Lidiya Oleandra