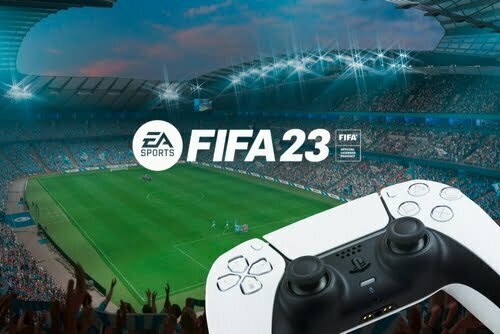 FIFA 23 is just around the corner, with thousands of players waiting to get their hands on it and others being able to play an early version of FIFA 23. EA has released the web app for everyone to play and they come with some great rewards! 
Once joining the FIFA 23 web app, they will give you 4 80+ rated player packs, which have one rare and over 80 rated, a stadium pack, and some other packs to get you started.
There was no hype for this year, with this being the final FIFA from EA Sports, they may be making this one how they would make EA Sports FC rather than FIFA's way of doing it.
The new chemistry system is up and running on the web app. Which a lot of people were happy about, this is the new and exciting way to make teams on FIFA 23.
One piece of advice that some players are stating is to keep all the players until the release of the game as their prices could go up.
Will you start your journey from the web app?
Five Minutes Spare will be streaming a road to the world cup series on Twitch very soon, once the game is installed and everything is finalized!
Banner and Image Credit: Diego Thomazini