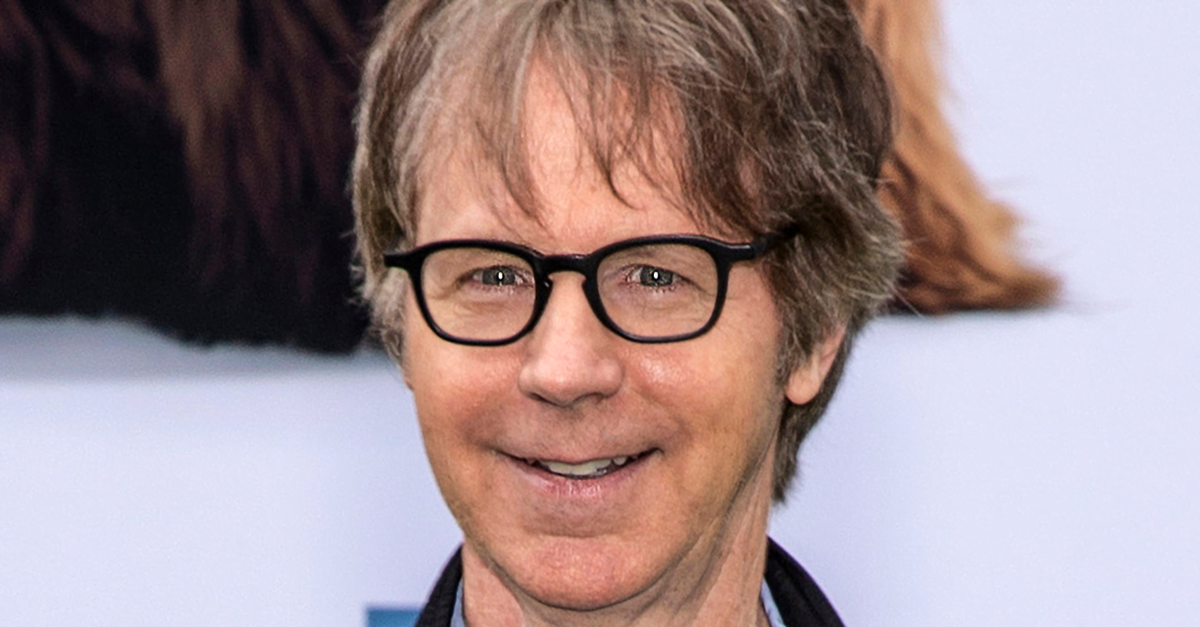 Dana Carvey
Dana Carvey (Dana Thomas Carvey) is an American Actor, Stand-up Comedian, Screen Writer and Producer. He is Best Known for his role as Garth Algar in the comedy film 'Waynes World' 
Dana Carvey - Bio
Dana Carvey was born on the 2nd of June 1955 in Missoula, Montana, USA. Carvey has four siblings, 3 brothers and one sister. His character Garth Algar, in 'Waynes World', is loosely based on his brother Brad, who is the engineer behind the Video Toaster, which is hardware and software built for editing and producing standard-definition video. Carvey's parents, Billie Dahl and Bud Carvey, are both teachers.
When he was three years old, his family moved to San Carlos, San Francisco Bay, California.
He attended the College of San Mateo in California and received his bachelor's degree in broadcast communications from San Francisco State University. Later in 1977, he won the San Francisco Stand-Up Comedy Competition.
In 1979, childhood sweethearts Leah and Dana Carvey were married. While performing at The Other Cafe in San Francisco, Carvey met and became romantically involved with Paula Zwagerman during his marriage. Subsequently, Leah and Dana divorced in 1980. Dana and Paula became engaged in 1981 and married in 1983. The couple has two children, Dex and Thomas Carvey.
In 1997, Carvey underwent heart bypass surgery for a blocked coronary artery, but the surgeon operated on the wrong artery. The blocked artery was deeply buried in muscle and thus hard to find; another artery, though not blocked, was clearly accessible. The surgeon mistakenly performed the bypass on this unblocked artery. Carvey continued to suffer from angina pectoris and successfully sued for $7.5 million in damages. He donated the money to charity. He had to undergo additional surgery to correct his heart problems. He told Newsday that, while he was in the hospital for his final angioplasty, Frank Sinatra died in the adjacent room.
Carvey and his family live in Mill Valley in Marin County, California.
Dana Carvey - Career
In his early career starting from 1981, he appeared in small roles in, Halloween II, This is Spinal Tap and Blue Thunder. His Big break Came in 1986 when he Co-starred Kirk Douglas and Bur Lancaster in Tough guys, and in the same year landed his spot on Saturday Night Live.
Saturday Night Live is where Carvey Birthed the Character Garth Algar, the shy character we love to see from Waynes World and Waynes World 2.

After SNL He reprised many of his SNL characters in 1996 for The Dana Carvey Show, a short-lived prime-time variety show on ABC. The show was most notable for launching Robert Smigel's cartoon "The Ambiguously Gay Duo", as well as the careers of Steve Carell and Stephen Colbert.
After many years in the Limelight Carvey withdrew to focus on his family. He later said in an interview that he did not want to be in a career in which his kids would already be grown with him having neglected to spend time with them, a major reason for his declining the hosting spot for Late Night that ultimately went to Conan O'Brien. Carvey has said that he generally prefers stand-up comedy to act in movies and regularly performs lucrative corporate dates, boasting of "a few million-dollar months" during a 2016 Howard Stern interview.