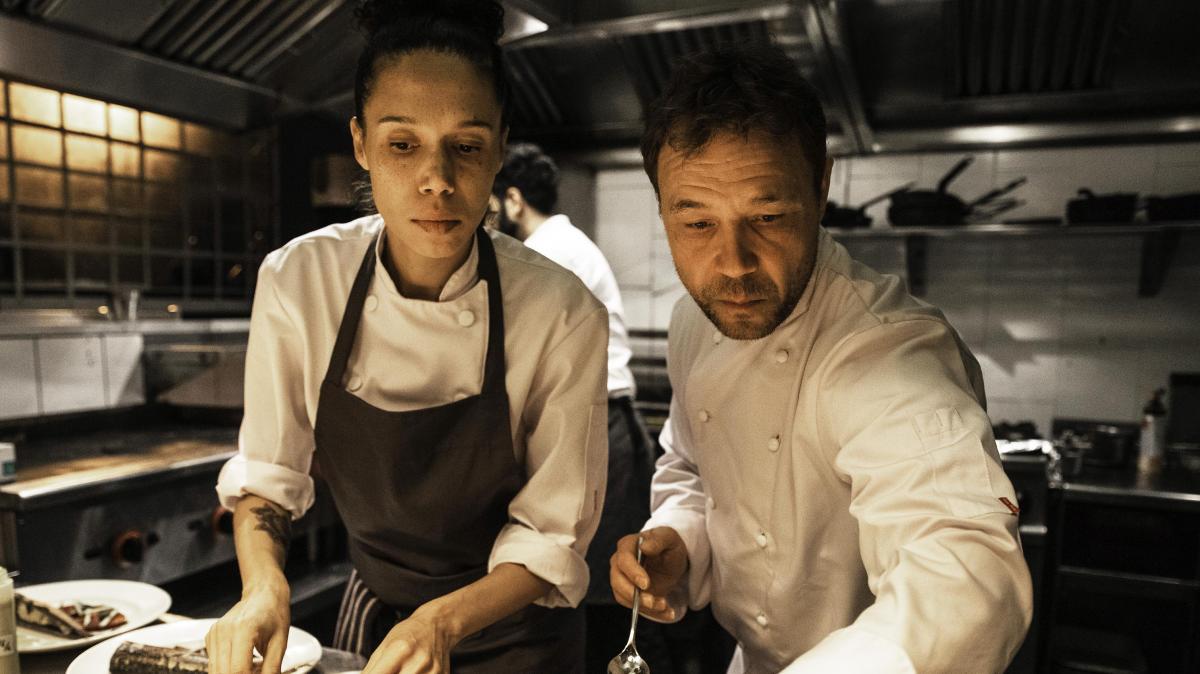 Boiling Point
Runtime 92 mins
Release Date: 7th January 2022
Rated: 15
Film Summary
Andy Jones is a head chef at a high-end London restaurant Jones & Sons. The film is a one-shot film, detailing the events surrounding one evening in the kitchen of the restaurant. Jones's, is going through turmoil in his personal life and is affecting his work, especially this evening where when it rains it pours.
---
Directed by: Philip Barantini
Written by: Philip Barantini & James Cummings
Producers: Hester Ruoff, Bart Ruspoli
Starring: Stephen Graham, Vinette Robinson, Alice Feetham, Hannah Walters
Stephen Graham as Andy Jones
Vinette Robinson as Carly
Alice Feetham as Beth
Hannah Walters as Emily
Malachi Kirby as Tony
Izuka Hoyle as Camille
Taz Skylar as Billy
Lauryn Ajufo as Andrea
Jason Flemyng as Alastair Skye
Ray Panthaki as Freeman
Lourdes Faberes as Sara Southworth
Áine Rose Daly as Robyn
Review
This is very well written and beautifully performed. Stephen Graham, really brings his character to life, as he does with everything to be in. The fluttering of Jones's temper and general character is masterful and most likely just wouldn't have landed if the part was cast differently.
This is a film made for cinema, in my opinion, one-shot films just are. They don't transfer as well to the small screen so if you get the opportunity to see it in a cinema do it.
It's gripping from start to finish, you buy into characters very early on, and the ending is dramatic but I will say no more for those who haven't seen it.
The film received four nominations: Outstanding British Film, Outstanding Debut by a British Writer, Director or Producer (writer James Cummings and producer Hester Ruoff), Best Actor in a Leading Role (Graham) and Best Casting (Carolyn Mcleod), and it is easy to see why.
Go watch it, I rate it 4/5
Want to watch it? find it on amazon