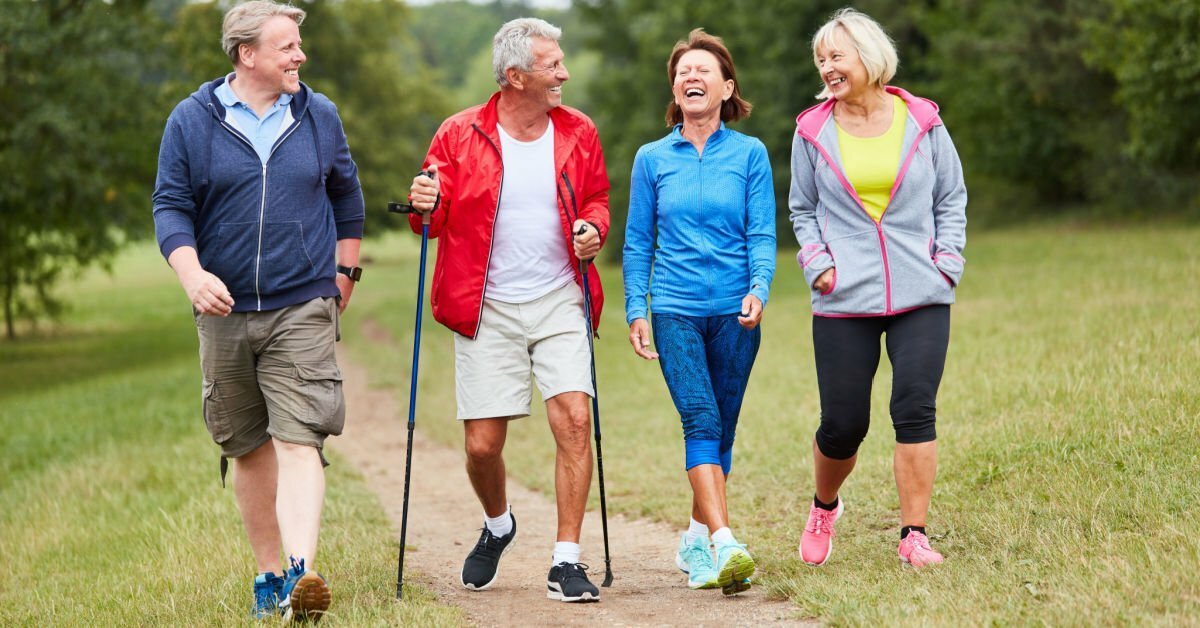 If you're over 50, walking is one of the best ways to keep fit. But it's also a great way to meet new friends and make the most of your free time. Walking Groups for Over 50s are one way for people in their 50s and older to get together for exercise and companionship. They can also provide support outside of group meetings if needed. This guide will cover everything from how walking groups work to some tips on finding the perfect group near you!
What makes excellent walking groups for those Over 50?
An excellent walking group should be friendly, supportive, welcoming and helpful. A good walking group will make you feel like you belong.
A friendly walk leader who is supportive of your progress and encouraging in everything they do will keep you motivated to go further each time. If a walk leader isn't doing that for you, then maybe it's time to find another one!
Finding a group
It's a good idea to start your search online, as this will give you access to the broadest pool of opportunities. You could also ask your local council or doctor for recommendations, or ask at your gym or fitness centre. If you're still having trouble finding something suitable, don't be afraid to go back through the list above—there are lots of different places in which people are likely to advertise their group walks!
Some council websites are also great examples of finding walking groups. For example, Carlisle City Council have a good selection 
We have also created a group for individuals in the UK to join to be able to find their nearest walking group or to create one. here is the link to join
https://www.fiveminutesspare.com/groups/walking-groups-in-the-uk/
what to expect from Walking Groups for Over 50's
A local walking group should be made up of about ten people. The group should aim to meet at least twice a week, for example, every Tuesday morning in the park for a brisk walk before work, and then again on Thursday nights for an even longer one. Length and difficulty of walks should be varied to encourage a wide range of abilities and create a feeling of inclusivity.
Joining a walking group can help improve your health by encouraging you to build up endurance, so you're able to keep exercising regularly over time. It also gives you motivation: when other members are waiting around at the meeting point of their favourite walk, there's less chance of missing out on those walks altogether!
Get joining Walking Groups for Over 50's today.
If you're looking for a walking group to join, you've come to the right place. We've put together these helpful tips and information about finding a group that suits your needs.
Go to the walking group for more information.
If you are looking for some inspiration about where to go walking have a look at our location guides