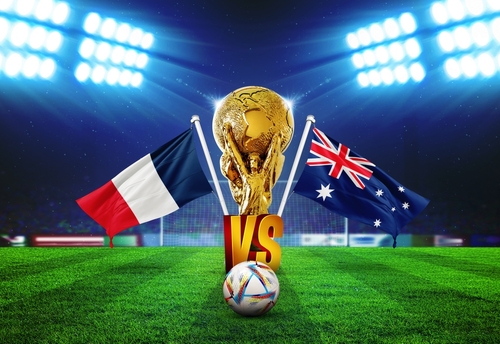 France have got a great team, one of the best in the world cup, however one man has been underrated since the beginning of time. Olivier Giroud! 
The original plans for France was to bring Karim Benzema, the current best player in the world, however that fell through due to injury, however Giroud has stepped up in a huge game!
Olivier Giroud is currently becoming a French star and has been told he has beaten one of the best French players to ever Lived record! Henry!
The game against Australia was predictable, however the team thought they could have lost at first with the first goal coming from Australia!
Mbappe is currently getting the "GOAT" status right now due to him being hyped up to be the best young player in the world.
Giroud on the other hand is seeing more headlines due to his goals and the fact a lot of fans of football believe that this man is underrated.
Is this true?
For more football news, click here!
For everything Five Minutes Spare, click here!
For the Five Minutes Spare YouTube, click here!
Banner and Image Credit: RG Stock