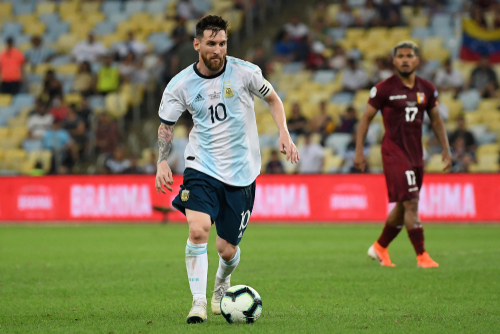 Messi has been seen happy at PSG training, with his new fellow teammates, a year after his move there from Barcelona. This has came as a shock to everyone as this was his boyhood club, nearly. He has stated that he may return to the team if he is able to. 
Barcelona had to reduce a lot of peoples wages and reduce the amount of money being spent due to the $1 billion debt that they were in. With this, Messi said that he would have a 50% pay cut to allow Barcelona to keep going, however other players said no, leaving Messi to leave the club and join PSG on a free transfer.
The president of Barcelona has said that Messi's chapter at Barcelona is "not over". There could be a time in the future that Messi returns to the club that he loved so much.
The playmaker had 21 amazing years at Barcelona, winning a lot of trophies and even starting in the majority of the games for the club before leaving due to money issues.
Messi is named the GOAT, a word fans of football used to say who is the best player, also meaning Greatest of all Time, due to how he is on the pitch and off the pitch!
Will this happen in the future? Or will Messi retire before then?
Banner and Image Credit:A.PAES