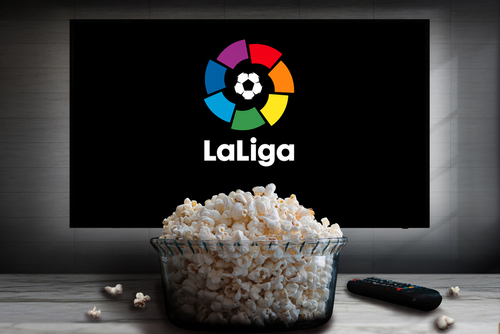 Real Sociedad have been in great form this season, coming up against the odds and managing to get into 6th position, currently where they stand and they are 3 points in front of Villareal, like Barcelona, they are currently second in the league, but haven't been in top form this season, even losing to bottom of the league.
Thursday the 21st of April 2022, Barcelona went up against Real Sociedad in a league game, Real Sociedad would hope to win the contest so they could have a chance at Champions League glory, however, things were going well until the 11th minute of the game!
In the 11th Minute of the game, Torres managed to get the assist on Aubaeyang! That's made Barcelona 1-0 up before the halftime mark, however, this was the only goal in the entire game.
The stats show that Barcelona was off their game as Real Sociedad had more possession and shots on target than Barcelona. Barcelona had 1 shot on target the entire game and that 1 on the target managed to score with Aubanyang.
This has put Barcelona in a greater position than they would of hope as they continue to attempt to make the La Liga title theirs. And hope to get into Champions League football again! Xavi is currently doing great with Barcelona!
Banner and Image Credit: JOCA_PH