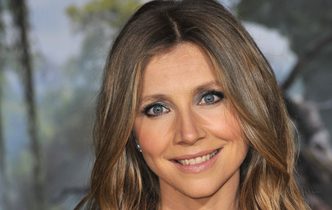 Sarah Chalke
Sarah Chalke is a Canadian Actress, born on the 27th of August 1976 in Ottawa, Ontario. She is best known for her roles as Elliott Reid in Scrubs, Beth Smith in Rick and Morty and Kate Mularkey in Firefly Lane.
image credit: Featureflash Photo Agency / Shutterstock.com
About
Sarah Chalke (Sarah Louise Christine Chalke) was raised in North Vancouver, British Colombia. Her parents Douglas and Angela Chalke have three daughters of which Sarah is the middle child. In her early life Chalke would attend a German school twice a week on top of her usual education, this means that she is fluent in German, with English as her first language and can also speak french to a relatively high level. Chalke is engaged to Jamie Afifi and the couple have two children Charlie and Frances. Their son Charlie has been diagnosed with Kawasaki disease a syndrome that inflames blood vessels throughout the body with the most common symptom being raised temperature but can have serious implications for the health of the heart.
Sarah Chalke is also a keen activist in the raising awareness of breast cancer having lost both her Aunt and Godmother to the disease.
Sarah Chalke Career
Chalke's interest in acting sparked at the age of eight when she began appearing in musical theatre productions. By the age of 12, she became a reporter on the Children's TV Show KidZone. Her first appearance in a sitcom came in 1993 when she took over the role of Rebecca on Roseanne. After Roseanne ended, Chalke returned to Canada, where she starred in "Too Good for a Cowboy" between 1998 and 1999.
In 2001 she was cast as Dr Elliott Reid in Scrubs, and the role lasted until the end of the program in 2010. At this point in her life, she also appeared in several feature-length films.
In 2013 she was cast in Rick and Morty as the voice actor for Beth Smith. In 2018 she was cast in Paradise PD, and in 2021, she landed the role of Kate Mularkey in Firefly Lane