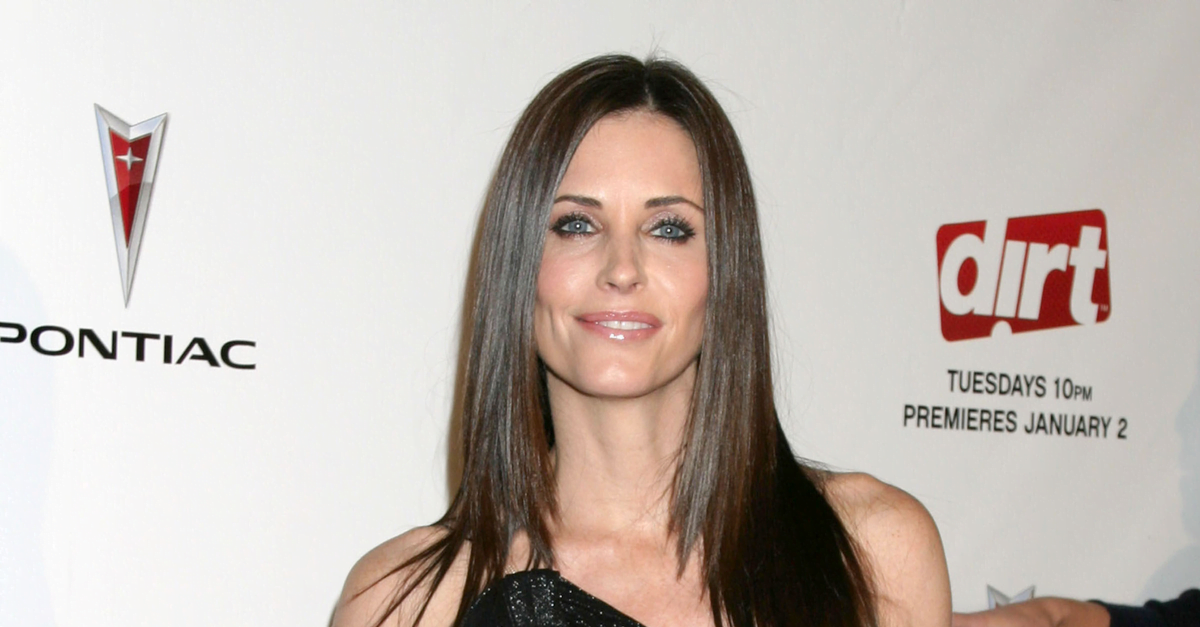 Courtney Cox
Courtney Cox (Courteney Bass Cox previously Cox Arquette) American actress, producer, and director. She rose to fame as Monica Geller on the NBC sitcom Friends (1994–2004) and later as Gale Weathers in the horror film franchise Scream (1996–present).
Featured image credit: carrie-nelson / Shutterstock.com
Courtney Cox - Bio
Courtney Cox was born on the 15th June 1964 in Birmingham, Alabama, USA. She is the youngest of four children to Richard Lewis Cox and Courteney Copeland (née Bass); she has two older sisters and one older brother called Virginia, Dorothy and Richard Jr.
At the age of 10, Cox's Parents divorced; she attended Mountain Brook High School and later attended Mount Vernon College in Washington, D.C, to study architecture. Unfortunately, Cox didn't complete her studies. She instead opted to pursue her career as a model and actress.
Her chosen career didn't start until she was 20 years old, and her first appearance was in the 1984 music video for Bruce Springsteen's "Dancing in the Dark". She later appeared in several T.V series, such as Misfits of Science (1985), The Love Boat (1986) and Murder, She Wrote (1986). She later gained the recurring role as Lauren Miller, Michael J. Fox's character Alex P. Keaton in the NBC comedy series Family Ties (1987–1989).
Her early film roles included Masters of the Universe (1987), Cocoon: The Return (1988), and I'll Be Home for Christmas (1988). In addition, she played Jewel Jagger in Mr Destiny (1990). In 1994 shortly before the debut of the sitcom Friends, Cox starred alongside Jim Carrey in the comedy film Ace Ventura: Pet Detective.
It goes without saying that Cox's life-changing role came with her performance of Monica Geller in Friends. In 1994 she was invited to audition for Rachel Green but was instead landed the role of Monica. The show is named one of the best sitcoms of all time and ran for a successful 10 seasons.
Cox received further recognition and critical acclaim for her starring role as reporter Gale Weathers in the horror film Scream (1996), Scream 2 (1997) and Scream 3 (2000).  Cox met her future husband, David Arquette, who played her on-screen love interest, Dwight "Dewey" Riley while filming the first Scream film
Between seasons five and six of Friends, she married David Arquette and changed her name to Courteney Cox Arquette. This is referenced in the opening credits of the episode "The One After Vegas", where the rest of the cast has "Arquette" added to their names; the episode is also dedicated to the couple.
Cox's previous partners included Ian Copeland, Michael Keaton and Adam Duritz. Cox and Arquette have a daughter who was born in 2004. The Couple split in 2010 but maintained an amicable relationship. In 2012 Arquette filed for divorce.