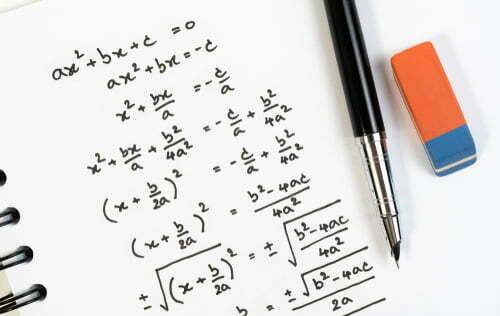 A Maths General Knowledge Quiz
Here's a straightforward quiz on mathematics. However, there's no number crunching in our general knowledge maths quiz. So, even if arithmetic is not your thing there's no reason not to give our maths quiz a go. From the multiple choice questions test yourself and see if you can recall anything from those wonderous best days of your life?
Take the No Numbers Maths Quiz!
Quiz Maker – powered by Riddle
If you've enjoyed our No Numbers Maths Quiz why not try out more of the other fun general knowledge quizzes at Five Minutes Spare. And, while your looking around why not sign up and join the Five Minute Spare growing community? It's free to join and is likely to come with some decent rewards in the near future!
Image Credit: Shutterstock.com