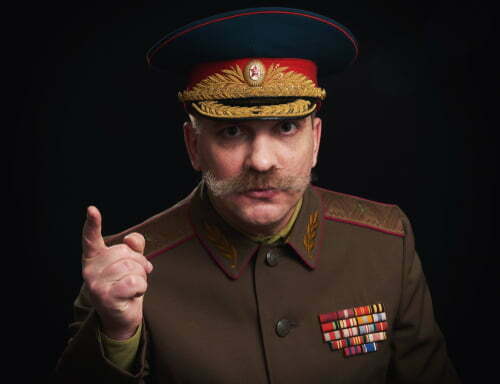 The title of "general" is used in most countries to denote the highest rank of a military officer that nominally commands an army in the field. Are you a budding military historian or already a big fan of military history? What do you know about those individuals who've risen through the ranks to become generals?
Here's a quiz about some of history's most famous generals. Most questions are fairly general knowledge, so even if you're not so much of a history buff, you should still do well?
So, why not take the 'General' general knowledge quiz?
Quiz Maker – powered by Riddle
If you've enjoyed taking this quiz, why not look up our other history quizzes or try some of our fun general knowledge quizzes. And, why not sign up and join the Five Minute Spare growing community? It's free to join and is likely to come with some decent rewards in the near future!
Header image credit: Spaxiax/Shutterstock.com