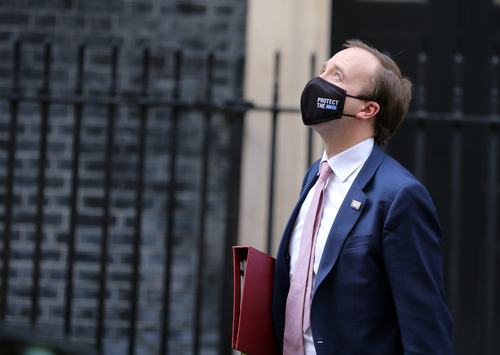 Former Health Secretary Matt Hancock has stated and warned that 820,000 people in the UK could die of Covid-19 within two months before the country went into lockdown!
The pandemic caused the UK to go into a stand still, causing lockdowns, after lockdowns.
Not only the UK, everywhere, around the world was going into lockdown as well.
In the former health secretary's diaries when the pandemic started, it says in January 2020 he was told by England's chief medical officer the toll was "a reasonable case scenario" if restrictions were not introduced.
At the time, figures showed more than 200,000 people with Covid had dead in the UK to date.
In his new book, Mr Hancock says that when he mentioned the projected death toll to other cabinet ministers, their reaction was "somewhat 'shrug shrug' – essentially because they didn't really believe it".
He wrote: "I am constantly feeling that others, who aren't focused on this every day, are weeks behind what's going on." Stated the BBC!

 "In his characteristically understated way, sitting at the back peeling a tangerine, Chris Whitty quietly informed everyone that in the reasonable worst-case scenario as many as 820,000 people in the UK may die…. The whole room froze. We are looking at a human catastrophe on a scale not seen here for a century." said Matt Hancock in his book.
If lockdown was not issued, Hancock stated that maybe another 800,000 people could of died of Covid.
This could have changed the way the UK saw the pandemic as if more than 800,000 people in the UK passed due to Covid, that would of changed the way the world saw Covid.
For more UK news, click here!
For everything Five Minutes Spare, click here!
For the Five Minutes Spare YouTube Channel, click here!
Banner and Image Credit: I T S