Public Group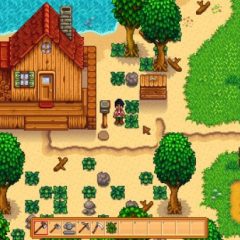 Stardew Valley
Created 1 year, 1 month ago
Last activity was
active 7 months, 3 weeks ago
Stardew Valley is a game created by Eric Barone AKA Concerned Ape. This Group has no Affiliations with the developer and is not Endorsed by the Developer.
This is Simply a casual group where you can all share your farms and asks questions about the game in case you need some help learning about it. Feel free to discuss and share your Stardew knowledge.
Group Type: Gaming group
Marnie
Author

Posts

Lewis Walker

Participant

Marnie Lives at Marnie's Ranch located in the South-west of Pelican Town or just south of your farm. Marnie runs her own shop at Marnie's Ranch from 9:00 AM to 4:00 PM each day, except Monday and Tuesday. The Ranch sells Animals and animal Supplies.

In order to unlock these animals, you need to build the farm buildings associated with them from the carpenter Robin.

Marnie lives with her niece, Jas, and her nephew, Shane. When it is not raining, she exercises with Caroline, Jodi, Emily, and Robin on Tuesdays at Pierre's General Store.

Mayor Lewis and Marnie have a very close relationship. Although Marnie claims to be single during the Flower Dance,

Author

Posts
You must be logged in to reply to this topic.