Public Group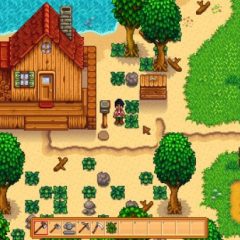 Stardew Valley
Created 1 year, 6 months ago
Last activity was
active 12 months ago
Stardew Valley is a game created by Eric Barone AKA Concerned Ape. This Group has no Affiliations with the developer and is not Endorsed by the Developer.
This is Simply a casual group where you can all share your farms and asks questions about the game in case you need some help learning about it. Feel free to discuss and share your Stardew knowledge.
Group Type: Gaming group
This group has no blog posts.