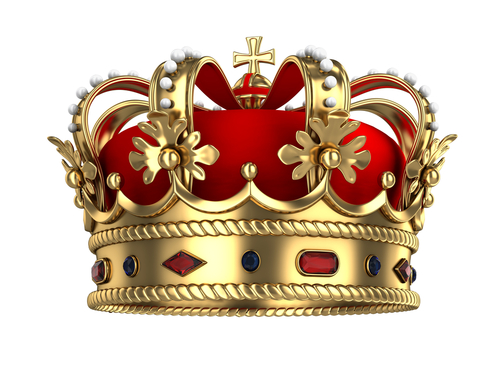 Recent Death of Queen Elizabeth II
Elizabeth II, Queen of the United Kingdom and its realms died on 8 September 2022, at Balmoral Castle in Aberdeenshire, Scotland, aged 96. She came to the throne on 6 February 1952, following the sudden death of her father, George VI. Her death brought to an end a reign of 70 years and 214 days, the longest of any British monarch. She also holds the record for having served the longest verified reign of any female monarch in history.
So, where does Elizabeth II's long tenure as queen put her in the league table of the longest-ruling monarchs? Here's a brief profile of the world's five longest-serving monarchs of internationally recognised sovereign states (in reverse order of duration) from the annals of history:
No. 5:  K'inich Janaab Pakal of the Maya city of Palenque
K'inich Janaab Pakal ruled the Maya city-state of Palenque for 68 years and 33 days. He came to power in July 615 AD, aged just 12 years old. Known as 'Pakal the Great', he greatly expanded the reach of Palenque. He also commissioned some of the most iconic extant monuments of the Maya civilisation. These include the Palace of Palenque and the Temple of the Inscriptions. He ruled Palenque up until his death in 683 AD.
No. 4:  Johann II of Liechtenstein
Johann II of Liechtenstein ruled the small European principality for a total of 70 years and 91 days. He ascended to power on 12 November 1858, aged 18. Johann was a renowned introvert who shunned the limelight. He never married, nor had any children. He is best remembered for his love of the arts and patronage of charitable causes. In 1921, he made Liechtenstein a constitutional monarchy. He ruled Liechtenstein up until his death on 11 February 1929.
No. 3:  Bhumibol Adulyadej (the Great) of Thailand
Bhumibol Adulyadej, titled Rama IX,  ruled Thailand for 70 years and 126 days. He is the only monarch to have been born in the USA. His father was a student at Havard at the time of his birth on 5 December 1927. He ascended to the throne on 9 June 1946 under dubious circumstances. That followed the death of his older brother, King Ananda Mahidol, who was found dead in bed from a gunshot wound. Bhumibol was passionate about jazz music, such that he became an accomplished saxophonist and composer. He ruled the Kingdom of Thailand up until his death on 13 October 2016.
No. 2:  Elizabeth II of the United Kingdom
Queen Elizabeth II reigned the UK and its realms for a total of 70 years and 214 days. Elizabeth only became heir to the throne after her uncle, Edward VIII, famously abdicated in 1936. The act enabled him the freedom to marry the American divorcee, Wallis Simpson. His younger brother, Elizabeth's father, was later crowned to become George VI. His death led to Elizabeth's accession to the throne on 6 February 1952.
Elizabeth was the only person in the UK allowed to drive without a license. In 1994, she became the first reigning British monarch to visit Russia. A big sports fan, she particularly loved horse racing, pigeon racing and football. A big animal lover, particularly horses and dogs, she owned more than 30 corgis during her reign as queen. Her rule as queen ended with her death on 8 September 2022.
No. 1:  Louis XIV of France
The longest-ruling monarch ever is Louis XIV of France who ruled for 72 years and 110 days. Known as 'Louis the Great' he was crowned king aged just 4 years and 8 months old. This followed the death of his father on 14 May 1643. He more or less ruled as an absolute monarch and dubbed himself with the moniker the "Sun King". The name was based on his own belief that he had been divinely chosen to lead France and that the world revolved around him. Nonetheless, he took his royal duties very seriously and spent a lot of his time on government matters. Very much a warmonger, Louis was responsible for French territorial expansionism.
Louis' arranged marriage to Maria Theresa of Spain, produced 6 children, although only one survived to adulthood. However, Louis was a serial philander and had countless affairs. He is known to have produced at least 10 illegitimate offspring, although the count may be a lot higher. Arguably, his greatest legacy is the magnificent Palace of Versailles. He designed and oversaw much of its expansion and refurbishment himself. He remained on the throne until his death on 1 September 1715.
Header image credit: Sashkin/Shutterstock.com