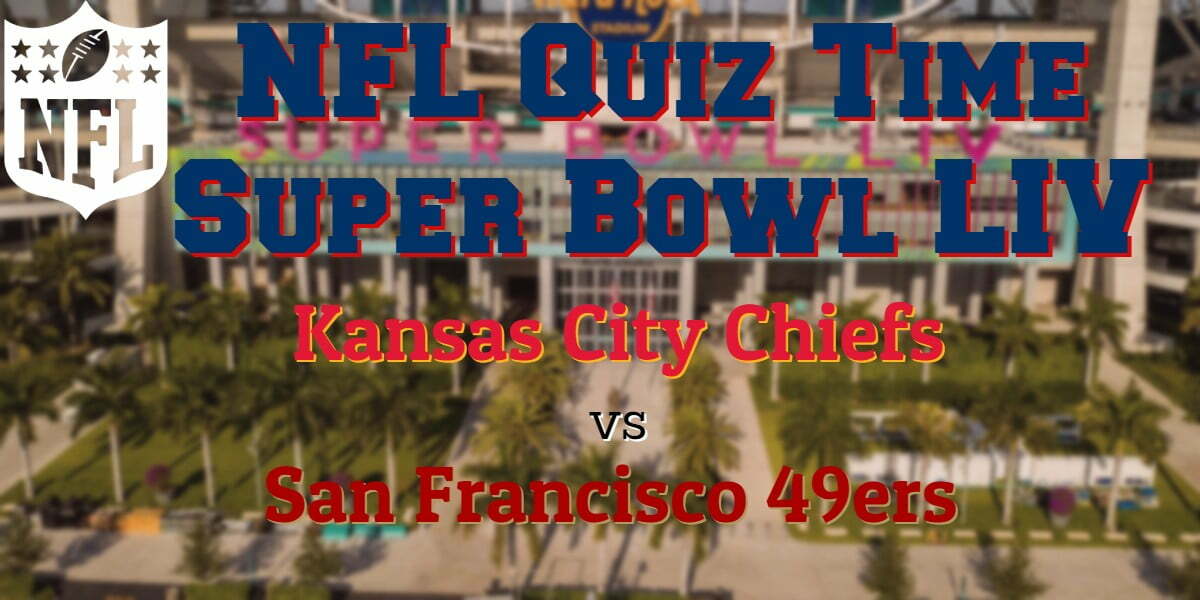 Super Bowl 54 saw a resurgent Kansas City Chiefs take on the San Francisco 49ers who reached the final largely on the back of a great defense. It will be remembered for its crazy finish which saw a huge momentum swing in the last few minutes. Anyway, the questions vary from easy to damn hard so even a once-a-year NFL fan should get some right.  Whatever it's only for fun and if nothing else you will have your memory jogged.
Ready then let's go…
Super Bowl LIV Quiz
Finished?
So how did you get on? Are you a Super Bowl guru? Whatever, thanks for giving it a go and if you have another Five Minutes Spare why not try your luck with another NFL quiz?  Alternatively, if you fancy something different try one of our other sports or more general quizzes.
Other Things You Might Like
Five Minutes Spare NFL
NFL Home 
Header Image: Felix Mizioznikov/Shutterstock.com