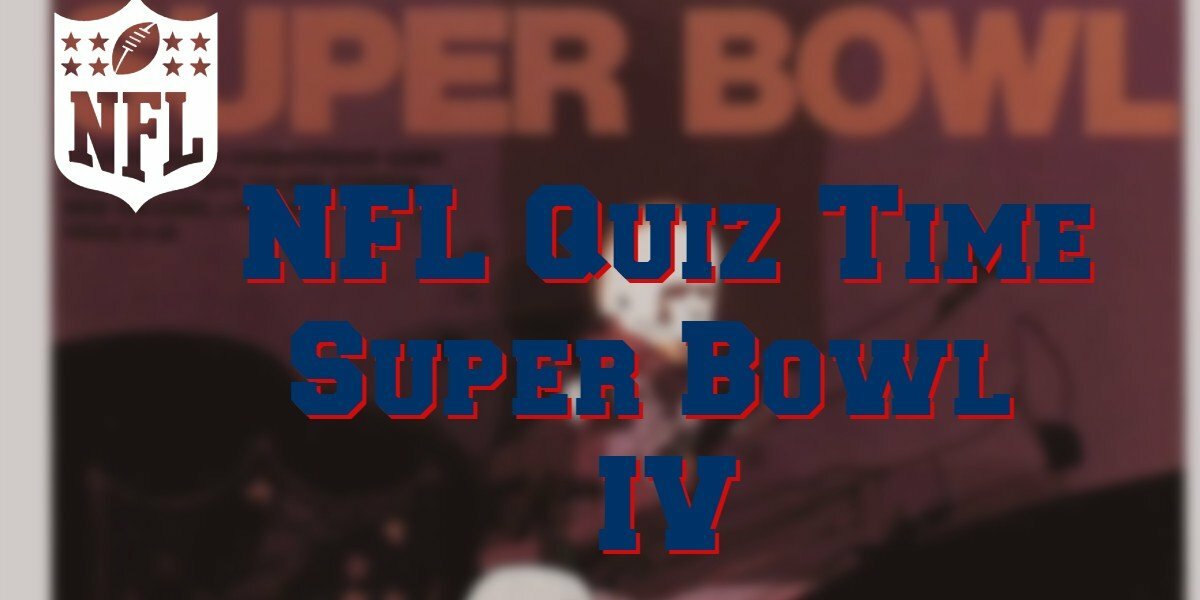 The Super Bowl remains America's sporting pinnacle and it is watched worldwide, however, it took a few years to really take off and become the TV spectacular it is today. Super Bowl Four was the final time the game would be between the Champions of the AFL & NFL before the league's merger ready for the start of the 1970 season. No less than 17 of the players and coaches in this game became Hall of Fame Members!
Anyway now you have a little background, let's see what you know about this historic match-up. The questions vary from a little tricky to very hard, but no matter how well you do it will be informative. After all, it is taking part that counts.
Ready then let's go…
So how did you get on?
Are you an NFL trivia genius or a hardcore Super Bowl fan? Whatever, thanks for giving it a go and if you have another Five Minutes Spare why not try your luck with another NFL quiz?  Alternatively, if you fancy something different try one of our other sports or more general quizzes.
Other Things You Might Like
Five Minutes Spare NFL
NFL Home