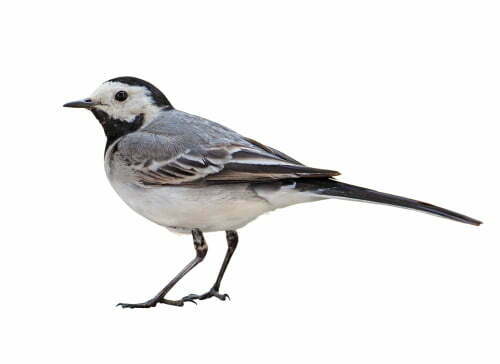 Pipit and Wagtail Facts
Wagtails and pipits are slender, relatively small species of birds of that belong to the Passerine Order. They generally range from 14 to 17 cm in length and have short necks and long tails. There are around 13 species of wagtail and 46 species of pipit, as well as a few sub-species, worldwide. A plumage of dull brown and a speckled breast is common to almost all pipits, while wagtails often have striking plumage, that includes grey, black, white, and yellow.
UK Pipits & Wagtails
Here's a list in alphabetical order that includes almost all the pipits and wagtails that can be found in the UK.
Citrine Wagtail
Grey Wagtail
Meadow Pipit
Pied Wagtail
Richard's Wagtail
Rock Pipit
Tree Pipit
Water Pipit
White Pipit
Yellow Wagtail
Can you identify the 10 listed species of pipits and wagtails from the photos presented in our quiz? Why not take our pipit and wagtail recognition quiz and find out?
Take the UK Pipit and Wagtail Recognition Quiz!
Quiz Maker – powered by Riddle
That's one of our latest wildlife quizzes. If you enjoyed taking the quiz, why not try some of our other wildlife and general knowledge quizzes? While you are here don't forget to sign up and join our growing community it's free and there could be a few rewards chucked in later on.
Header image credit: Clarst5/Shutterstock.com