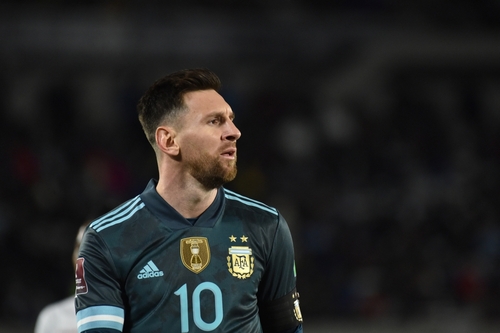 Lionel Messi is known for being one of the greatest footballers of all time. His technical ability and goal scoring is what brought him to the top of the footballing ladder. There is a lot of speculation about Messi and where the Argentinian footballer may head off to. 
Messi: Where Could the Forward Play?
At 35 years of age, Messi is still considered one of the best footballers in the world. With clubs like Manchester City and Chelsea still wanting to sign him.
He has won multiple Ballon d'Or's and has been awarded with the FIFA best men's player award.
His career is coming to an end soon, however, he still has a couple or more years left in his tank before retiring from world football.
There is a few options the forward could do. One of which is stay at his current club PSG and stick out his career there with his family, however his family did not like the fact he had to move due to the struggles Barcelona were having.
Due to certain issues, Messi did not live up to the hype like everyone thought he would.
Which team will Messi Join if not PSG?
There are two clubs that he could join;
Rejoin Barcelona.

This would be what Messi would want as he never wanted to move away from the club.
There was a massive chance that he was returning until talks went down.
Messi loves Barcelona as this is where his career kicked off and where he won majority of his awards.

Join Inter Miami

These are the current favourites to sign Messi once his contract at PSG expires.
Could be a start of a new journey for Messi.
What should former Ballon d'Or winner, Messi, do?
For more Football news, click here!
For everything Five Minutes Spare, click here!
For the Five Minutes Spare YouTube channel, click here!
Banner and Image Credit: Fede Peretti