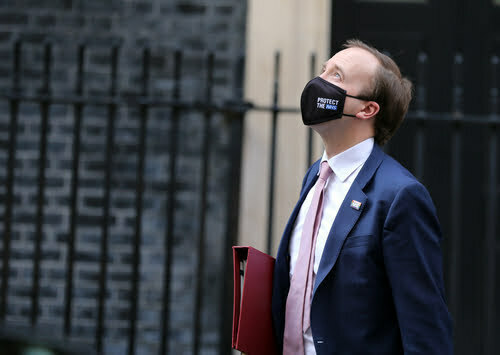 Matt Hancock has started his I'm a Celebrity journey already and there has been some conflict in the jungle already regarding the situation that took place during Covid-19 lockdown!
The latest episode of I'm a Celebrity showed Matt Hancock getting told that breaking the Covid-19 rules was a "slap in the face".
He resigned from his position as health secretary due to this conflict that happened during his time, and even stated that this was a move that has "no excuses" for.
Hancock, who was accused of failing to follow the rules he helped put in place, said: "Look, I know how people felt. That's why I resigned, right?"
Early 2021, Hancock quit his position after the Sun obtained some footage of the former health secretary having an affair in his ministerial office with aide Gina Coladangelo. Which later on he left his wife for.
"It was hard. A lot of people had difficult times," "And then to see that people that had kind of set the rules had then broken them, I think was a big slap in the face for everyone." Said TV Presenter Scarlette Douglas to Matt Hancock!
This was going to happen to the former health secretary anyway as he was always going to get asked this question and get told that it wasn't the brightest idea.
This all happened back in 2020 to 2021 as there was a worldwide pandemic that took millions of lives and the virus is still happening to this day.
Matt Hancock and others at No 10 were partying and having gatherings during lockdown and social restrictions which led to Matt Hancock resigning and even Boris Johnson resigning.
Now, the MP has been suspended for now due to appearing on this show and will more than likely continue to get asked about this time as this was a shocking moment in UK history!
For more Entertainment news, click here!
For everything Five Minutes Spare, click here!
For the Five Minutes Spare YouTube, click here!
Banner and Image Credit: I T S