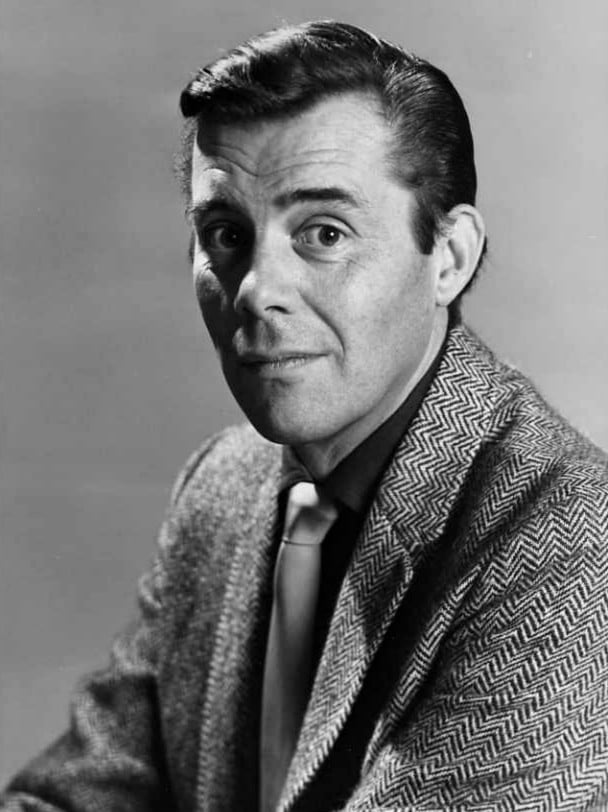 Early Life
Dirk Bogarde was born Derek Jules Gaspard Ulric Niven van den Bogaerde on 28 March 1921 in West Hempstead, London. He was the eldest child of Margaret (nee Niven) and Ulric van den Bogaerde. His British-born father of Flemish origin was the art editor of The Times, while his Scottish mother was a former actress. His sister Elizabeth was 3 years younger, and his brother Gareth was 12 years younger.
When his brother was born, a cramped household, meant Bogarde was shipped off to Glasgow to live with relatives. He spent more than three years in Scotland, returning to the family home at the end of 1937. Bogarde received his tertiary educated at Glasgow's Allen Glen's School and London's University College School. He then went on to study at Chelsea School of Art. In 1938, he dropped out of his commercial art course after only a year to become a drama student.
Early Career
On graduation from drama school, Bogarde gained an apprenticeship with the Amersham Repertory Company. He made his acting debut in 1939 at the Q Theatre in Brentford, West London, delivering only a single line. His West End debut came a few months later in the J.B. Priestley play "Cornelius" when he was billed as "Derek Bogaerde". He made his film debut as an uncredited extra in the George Formby comedy Come on George! (1939).
In September 1939, Germany's invasion of Poland and the start of World War II led to a hiatus in Bogarde's acting career. In 1940, Bogarde joined the Queen's Royal Regiment as an officer. He served in the Air Photographic Intelligence Unit, eventually attaining the rank of major. In April 1945, while serving with his unit, he was one of the Allied officers that liberated the Bergen-Belsen concentration camp in Germany. For many years he could not speak about the experience, which he later described as akin to "looking into Dante's Inferno".
Early Acting Career
After demobilisation in 1946, Derek Bogaerde resumed his acting career under the new non-de-plume of 'Dirk Bogarde'.  In 1947, he appeared in the play 'Power Without Glory' at the New Lindsay Theatre in Notting Hill. The Rank Organization signed him up on an extended contract after his stage performance was praised by none other than Noel Coward. He made his first credited film appearance as a policeman in 'Dancing with Crime' (1947).
His first significant role came a year later, when Wessex Films, distributed by Rank, employed him. He was cast as the male lead in Esther Waters (1948) in a role that had been intended for Stewart Granger. A year later he was cast in another lead role. This time it was as the ace speedway rider, Bill Fox, in Once a Jolly Swagman (1949).
Stardom
In 1950, Bogarde got his big acting break when he was cast as cop killer Tom Reilly in the Blue Lamp. The British crime thriller did very well at the box office and established Bogarde as an actor of some gravitas. Some of his notable film appearances include those in; Victim (1961), The Servant (1963), Darling (1965), Accident (1967), The Damned (1969), Death in Venice (1971), The Night Porter (1974), and A Bridge Too Far (1977). He also enjoyed great success, starring five times as Dr Simon Sparrow, in the series of seven comedic 'Doctor' films made between 1954 and 1963.
Bogarde's last film was the 1990 French film drama 'These Foolish Things' (Daddy Nostalgia in the USA) in which he starred as Daddy. In all, Bogarde appeared in more than 70 films, many of those in a leading roles. He was voted the country's most popular actor by Britain's film exhibitors in 1955, and again in 1957. He also won the BAFTA for Best Actor for his starring roles in 'The Servant' (1963) and 'Darling' (1965).
Private Life
Bogarde never married but did share his home with fellow actor Anthony Forwood from the late 1940s onwards. Bogarde always maintained that the relationship was never anything more than platonic. However, same-sex relationships were illegal in Britain until 1967. Additionally, homosexuality was not fully legalised throughout America until 2003. Rank Studios also had a morality clause in their contracts, where an admission of being gay would have put the actor's career in jeopardy. Thus, Bogarde's reticence on the subject at that time is obviously understandable.
Bogarde and Forwood moved from Britain to France together in 1968. In the early 1970s, they bought a dilapidated 15th-century farmhouse in Provence which they restored. They returned to London in 1983, when Forwood needed cancer treatment. They lived together for almost 40 years, which ended with Forwood's death from cancer in 1988.
As well as a prolific acting career, Bogarde was also an accomplished writer. He produced ten volumes of autobiographies and memoirs between 1977 and 1998. Additionally, he also authored six novels between 1980 and 1997. In 1988, Bogarde received the very first BAFTA Tribute Award for an outstanding contribution to cinema. He was also awarded the Commandeur de l'Ordre des Arts et des Lettres by the French government in 1990, and given a British Knighthood in 1992.
Ill-health and Death
In November 1987, Bogarde suffered a minor stroke. It was the first of a number of strokes he endured in the years that followed. In 1996, he underwent an angioplasty to unblock arteries leading to his heart. However, following the operation, he suffered a massive stroke. The trauma left him paralysed down one side of his body and impeded his speech. Bogarde was then also forced to use a wheelchair. By May 1998, his condition had deteriorated further, which led to him being placed under 24-hour nursing care.
The day before Bogarde's death he spent some time with good friend Lauren Bacall. On 8 May 1999, he died at his home in Kensington, London from a pulmonary embolism. His ashes were later scattered at his former estate in Le Haut Clermont, Châteauneuf de Grasse, France.
Header image credit: Wikimedia Commons