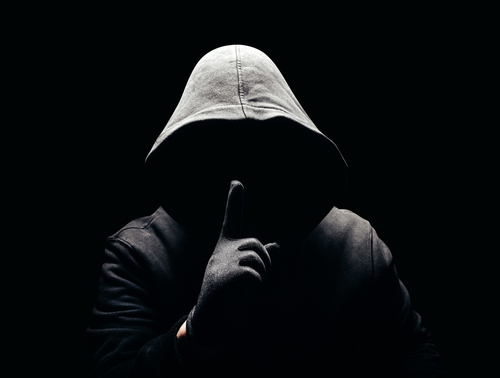 Did you know there is no legal definition of the phrase 'serial killer'? However, it is commonly defined as a person who murders at least two people in separate events at different times. Over the years the reporting of crimes committed by serial killers has (almost) inevitably been given sensational coverage by the popular media. Thus, the names and ghastly legacy of serial killers have very much been thrust into the public consciousness. Based on the best of estimate total number of murders, here's an overview of five of the world's most prolific serial killers of modern times:
Harold Shipman
The British doctor Harold Frederick Shipman (1946 – 2004), popularly known as Fred, is one of the most prolific serial killers in modern history. In January 2000, Shipman was found guilty of murdering 15 patients and was sentenced to life imprisonment without any chance of parole. However, a 2005 inquiry by the UK government, concluded that Shipman had probably murdered at least 250 people between 1971 and 1998.
Shipman killed most of his victims by injecting them with a lethal dose of the painkiller diamorphine. He then signed the death certificate which attributed the patient's demise to natural causes. His motive for the murders was never determined though there was obviously plenty of speculation. The inevitable question during the investigation was how he had managed to get away with his murdering ways for so long. In January 2004, Shipman hanged himself in his cell at HM Prison Wakefield, West Yorkshire, before those questions were ever answered.
Luis Garavito
The Colombian serial killer and child murderer, Luis Alfredo Garavito, (b. 1957) initially confessed to killing 140 boys, aged between 6 and 16 years old. Dubbed "The Beast", he would often disguise himself as a beggar, disabled person, or monk, to win the trust of his impoverished victims. He would then sexually abuse the boys and torture them before slitting their throats. He carried out all of the murders between October 1992 to April 1999 in Columbia, Ecuador and Venezuela.
In 2001, Garavito was sentenced to 1,853 years and imprisoned in La Tramacúa prison in the city of Valledupar. However, Colombian law limits actual imprisonment to a maximum of 40 years. After Garavito helped police to locate many of the bodies and admitted to a further 50 killings, his sentence was further reduced to just 22 years. Thus, the serial killer, whose total number of victims is estimated to be 300+ is eligible for parole this year (2023).
Pedro Lopez
Born in 1948, Pedro Alonso López, known as "The Monster of the Andes", is a Colombian serial killer and child rapist. Between 1969 and 1980, he is known to have murdered at least 110 victims, most of which were pre-adolescent girls. However, it is generally thought, as well as claimed by Lopez himself, that his total death toll exceeds over 300. In 1980, though admitting to countless more, Lopez was convicted of three murders in Ecuador. He was sentenced to just sixteen years in prison, the maximum penalty for murder under Ecuadorian law. In August 1994, he was released from prison early on good behavior. However, Lopez was then immediately arrested as an illegal immigrant and deported to his home country. In Colombia, the authorities were at odds with what to do with him as there were no charges against him. They decided to send him back to his hometown of El Espinal where his mother still resided.
There, a local woman testified that 15 years earlier she had seen Lopez with her daughter just before she was found dead. She had been raped and strangled before her body was later found dumped on the outskirts of town. His 1995 trial, saw Lopez found guilty of the murder but his defense team made a plea of insanity. Committed to a mental institution, he was released on license after only 3 years, which followed a new evaluation found that him sane. However, instead of reporting to the authorities on a regular basis as instructed, Lopez disappeared into thin air. In 2002, the police launched a new arrest warrant for him after a murder occurred in El Espinal that fitted his style. There is much speculation as to Lopez's fate, however, his whereabouts, dead or alive, is currently unknown.
Javed Iqbal
Javid Iqbal (1956 – 2001) was a Pakistani child rapist and serial killer. Known as "Kukri", he murdered 100 boys, aged between 6 and 16, between 1998 and 1999. Most of his victims were beggars and street children who he lured to his home in Lahore. There, he would sexually abuse his victims before strangulating them to death. To get rid of the bodies, Iqbal dismembered them and then disposed of the pieces in a vat of acid. He kept precise records of all his victims, which included their photographs, age and name. He was arrested in 1999 after he sent a letter to a local newspaper confessing his crimes. He was later found to have had four teenage boy accomplices who shared his home in Lahore.
At the trial, Iqbal had a change of heart and denied his guilt but was nonetheless given 100 death sentences. The judge ordered that he be executed in the way he had strangled his victims. His body was then to be cut into 100 pieces and dissolved in acid. However, on 9 October 2001, Iqbal and one of his young accomplices were found dead in their cells at Kot Lakhpat Jail. Indications were that both of them had been murdered but their deaths were officially recorded as suicides. Iqbal's body was never claimed.
Mikhail Popkov
Ex-policeman Mikhail Viktorovich Popkov (b. 1964) is a Russian serial killer, rapist, and necrophile who sexually assaulted and murdered at least 83 girls and women. Known as "The Werewolf" and the "Angarsk Maniac", his crimes were committed between 1992 and 2010, in the cities of Angarsk, Irkutsk, and Vladivostok. Despite a number of extensive investigations being undertaken, Popkov eluded capture for some two decades. He was finally caught in 2012 when DNA tests of 3,500 current and former Irkutsk policemen were carried out.
At his trial in January 2015, Popkov was sentenced to life in prison for his confession of 22 murders and two attempted murders. In 2018, he confessed to a further 59 murders, of which he was convicted on 56 accounts. Two years later, Popkov confessed to two more killings, bringing his total number of victims to 83. He was given additional life sentences for his crimes. In January 2023, Popkov applied to join a controversial programme that allows Russian prisoners to fight in Ukraine. The scheme has seen thousands of murderers, rapists and other hardened criminals become mercenaries. If participants manage to stay alive for six months, they are then given a pardon by President Putin.
Header image credit:breakermaximus/Shutterstock.com