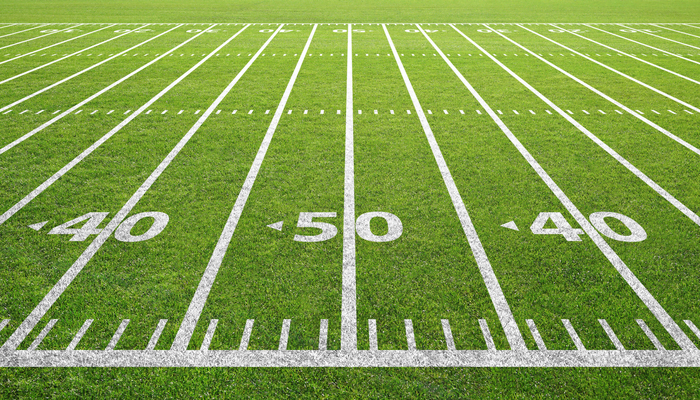 The annual NFL scouting combine takes place each year and is an opportunity for the whole NFL community to get together following the season to evaluate the year's top college prospects prior to the upcoming draft and seemingly to eat, drink and be merry.
There have always been critics of the value of the combine in evaluating prospects, with the danger of falling in love with a player who excels in shorts and t-shirt but cannot reproduce in a game situation.  A suggestion that "group think" can creep into the process is also a risk, with scouts subconsciously talking themselves and being talked into the strengths or weaknesses of a prospect and losing the ability to think independently and to trust their own evaluations.
However, last year, the NFL learnt to manage the draft process without a combine at all.  Teams conducted video interviews of prospects and found new ways of using and analysing data, including GPS data of players obtained during a game.  There has also been progress in developing Virtual Reality (VR) testing for players to test their reactions to real game situations and ability to analyse the game in real time.
Some players choose not to attend due to injury concerns or will attend but not take part in the whole raft of drills set out before them.  Others will have concerns about actually picking up injuries at the combine, just before the draft, and ruining their prospects of a multi-million dollar pay day.
So what is the value of the combine following it's absence last year?  Players were still drafted, the NFL had another fantastic season and I doubt whether any good players were missed by teams.
The cynic in me might point to the fact that the NFL has now made the combine into a multi-day TV event with wall to wall coverage, moving towards the goal of a 365 day a year sport so that there is plenty going on off the field even when the games are finished.  Yes the dollar signs are undoubtedly a factor.
There are, however, undoubtedly benefits to the combine.  Scott Pioli commented this year on NFL Network that seeing whether players turn up properly prepared is something which goes to the character and intangibles the teams need to evaluate.  Cameron Heyward also felt that the ability of players to listen and take direction from coaches, in what is a full on and stressful week with a lot of repetition, is also a useful indicator.
Former NFL scout and NFL Network analyst Daniel Jeremiah feels that the Combine can be a lot of help in the "cluster buster" process where you have a group of players in a given position who have a similar grade in evaluations.  Having those players work out side by side on the same field allows the small differences in performance, movement, fluidity and body form to be compared to allow players grouped together to be separated.
Players from smaller schools get to work out alongside prospects from the biggest football programs, boosting their prospects in comparison to players who they might never come up against on the field.   Any specific queries that a scout may have about a player in terms of height, weight, hand size, speed and other measurables can be checked and compared against other players.
There are countless stories where a poor performance in a single drill at the combine has caused a player to drop down the board on draft day, only to be proved spectacularly wrong.  The most recent example is Cooper Kupp who ran a sub-par 40 yard dash and fell to the 69th pick and 3rd round of the 2017 draft.  The Superbowl MVP performance to top a superlative 2021 season will have had a lot of scouts and GMs kicking themselves all over again for missing on him.
The Combine is, of course, not going anywhere, apart from likely moving away from its long time home in Indianapolis next year.  So get in the popcorn, crack open a beer and enjoy watching freakish athletes dispel those lingering dreams that you could perhaps have made it in professional sport yourself given a few breaks.