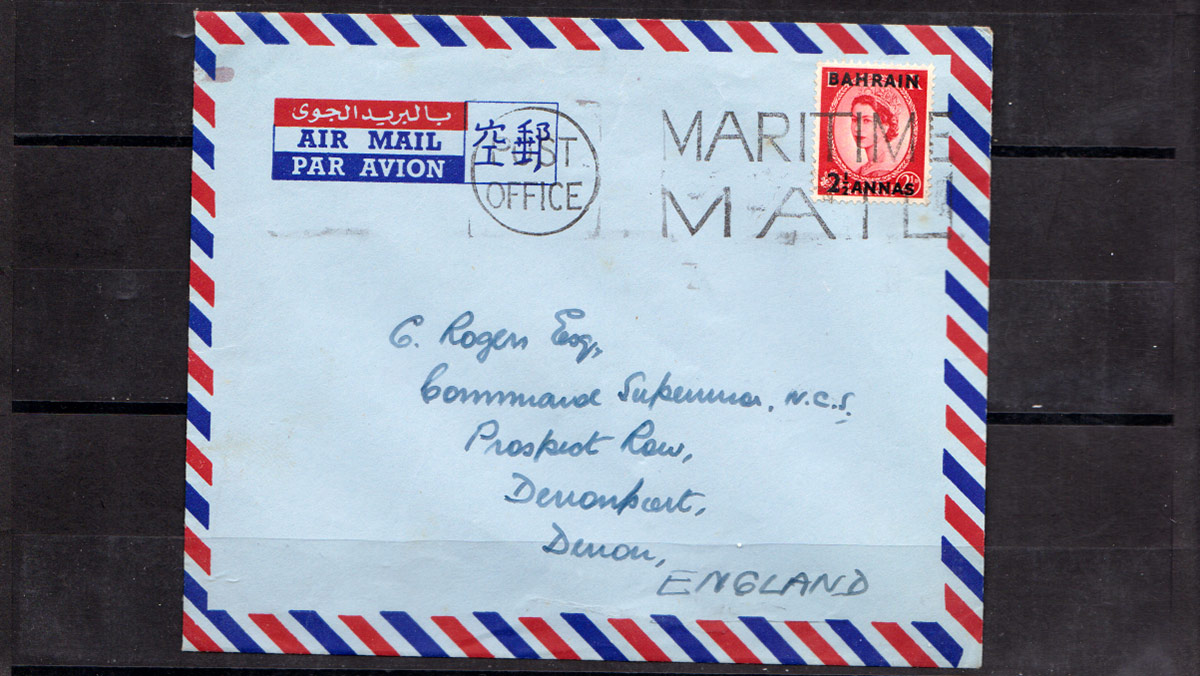 Bahrain's postal history is an interesting area to collect despite its normally high prices and they often offer some interesting research opportunities.  The following cover is one such example which does not give us a whole lot of information at first glance. However, with a bit of research, it turns out to be quite special.
Read on and see why.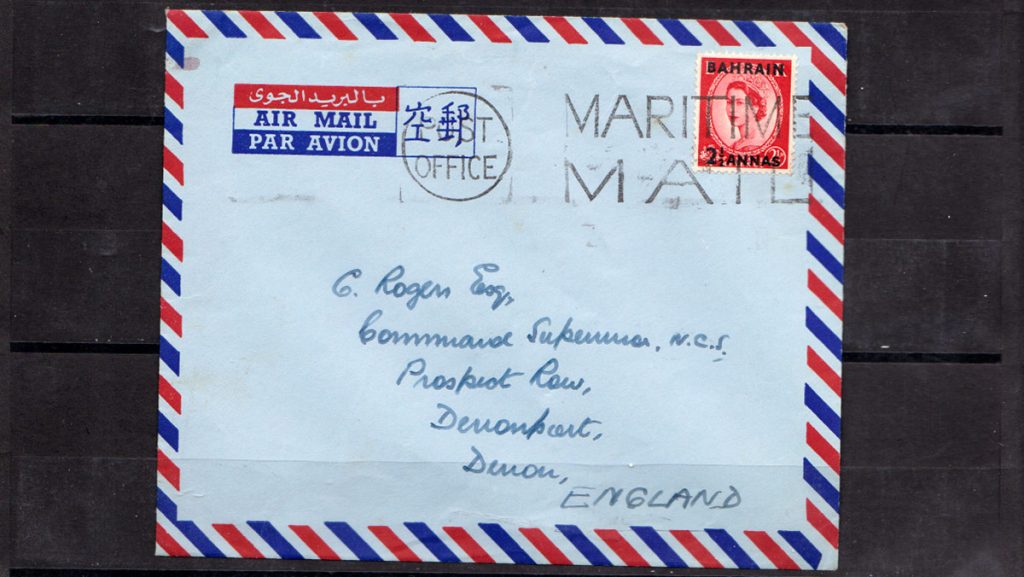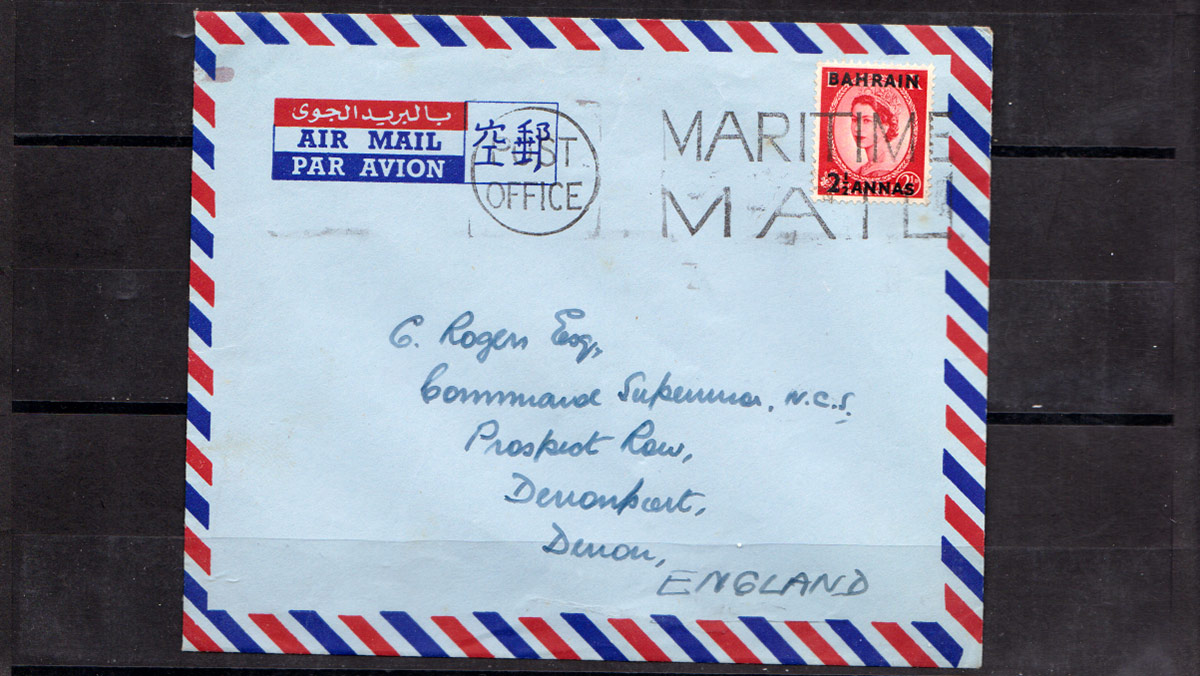 Despatch & Destination Details
The cover is cancelled with the Maritime Mail Machine Cancel, which was first used in 1943. Otherwise, it is undated which was the first piece of the puzzle. This postmark was primarily used on letters posted from Royal Naval and Royal Fleet Auxiliary vessels and almost exclusively for the use of military personnel. The destination is Devonport which is home to one of Her Majesty's Naval Bases so it's reasonable to assume it was sent from a Naval vessel although we will never know for certain.
Franking
It's stamped with the 2 1/2 Anna overprint on the 1952 QEII Tudor Watermark 2 1/2d Red. This helps as they were first made available on 5th December of that year. Although the stamps from this set are fairly common this is the key value of the set, especially postally used. Thus we know the cover was posted on or after this date.
Postmark
This cover has a nice clear Post Office Maritime Mail strike, which apparently is quite hard to find as such. We did a bit of scouting around on certain auction sites and this was confirmed. The majority we saw had incomplete strikes or ones which were at angles etc.
Some further research via the TPO & Seapost Society indicated that this postmark was withdrawn in 1952. Thus the window of usage for this stamp and postmark combination was only 26-days. Given there was not a whole lot of maritime mail sent one can only imagine how few of these exist.
Thus this turns out to be quite a rare cover and one of some value given its excellent condition.
While you are here why not check out our other postal history articles or if ship mail is your collecting interest covers are your thing then visit the Seapost Society site.