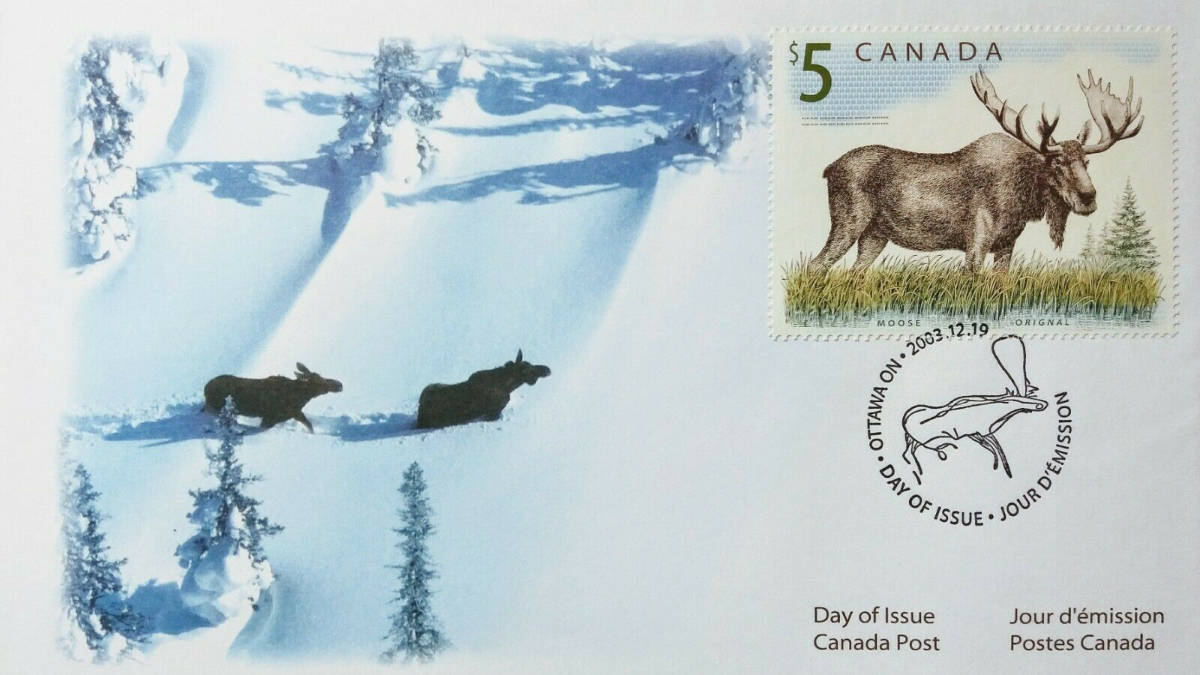 The Moose along with the Beaver are probably the animal species most associated with Canada and this is one of their most iconic stamps of the 21st century. It is a great addition to any wildlife thematic collection and was originally issued in a sheet of Four.
2003 $5 Moose Stamp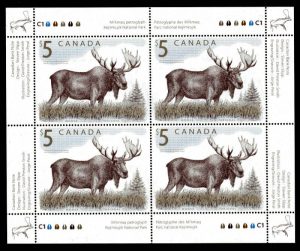 For those who like to know the technical details, the stamp is 48mm x 64mm in size. Perforation: 12½ x 13 and printed on unwatermarked paper. It was designed by Steven Slipp who also designed two other stamps in this series.  These being the $1 Common Loon & $2 Polar Bear.
Adding One To Your Thematic or Canada Stamp Collection
The sheetlet makes a lovely display page, however, they are quite pricey. Most collectors content themselves with a UM single. They were first issued on the 19th December 2003 and First Day Covers are available, although like the blocks they are quite hard to find.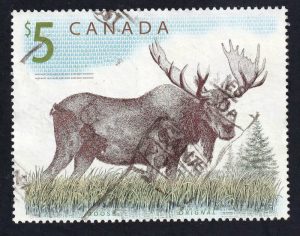 Used examples such as the one above are quite cheap and easy to obtain, so if you are on a budget this is the way to go.