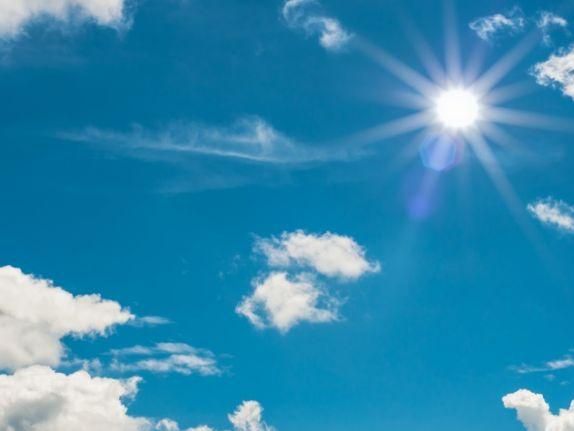 The weather in the UK is said to be doing a massive u-turn, after storms and rain all across the country yesterday.

In many places yesterday, the rain was heavy and the clouds were grey. There was even thunder in some places, Cumbria being one of those places. But despite this it seems it wasn't here to stay; temperatures are set to hit over 25° in some parts of the country, in what's being described as a several week long heatwave.
Highs of 21° are expected in Scotland, while Northern Ireland will see highs of 17°, whilst southern parts of the country will see an average temperature of 25°. Whilst there is a risk of heavy rain and thunder between now and next month, it seems that all the rain that does come our way will be quickly cleared up by all the sun we'll be getting. But, when it does rain, expect thunder and humid conditions, much like yesterday in many places.
The forecast says: "Temperatures should generally be above average, possibly turning very warm in places.
"In early July, a transition to more settled conditions is signalled with many seeing more prolonged drier and sunnier spells.
"However, there is still the chance of showers for most at times. Temperatures likely to return back to around average."
Reports suggest that the most rainy periods will be just after Tea time, so around 6-9 pm for those who aren't sure when that is.
Some lightning is expected alongside the heavy rain too, which could cause some power outages.
Yesterday night, Met Office forecaster Simon Partridge said: "In some places we could see up to 30 or even 40 millimetres of rain in the space of two to three hours – with these heavy downpours.
"Heavy thundery showers developed during this afternoon and are particularly heavy now."
And it's true, yesterday night an Asda had to close down due to flooding; the rain just was coming down so fast across the country yesterday. But for now, expect sun and warm weather, with the heat continuing into the night as it has been recently.