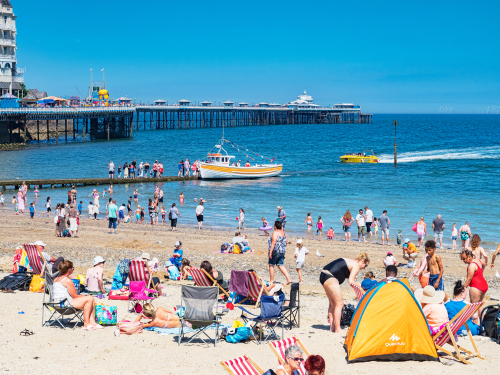 As it stands, the UK is about to see one of the hottest days of the year happening today and tomorrow, 18/07/2022 and 19/07/2022. Currently the record shows that today the forecast could reach a peak of 41C, which is 106F. 
The Met Office have issued a red extreme heat warning ahead of today to ensure the safety of everyone in England, mainly London and the south-east up to York and Manchester!
The highest temperature in the UK right now is 38.7C, which was recorded in Cambridge in 2019. It is believed that this day will exceed that and be slightly higher in places like London and Manchester.
High temperatures are also forecasted across the entire of the UK, including all of Wales, and parts of Scotland.
So far, London is set to have the highest forecast in the UK, being known as one of the hottest places in the world if it reaches at least 40C, which is what the estimate is on the forecast.
Some companies have recommended people to stay at home and only travel if it's an essential journey. As with the weather exceeding more than 37C, it can be proven dangerous for a lot of people, hinting at why this is an emergency and why the Met Office have said.
Banner and Image Credit: travellight