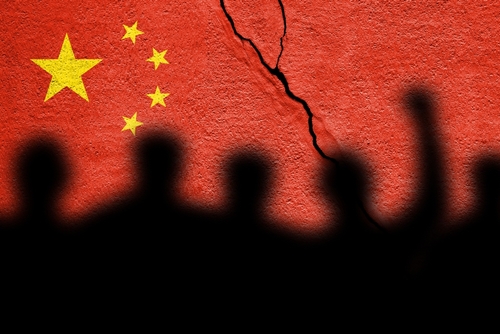 China right now is going through protests and Covid outbursts. This has caused the world leader to change the rules to allow more comfort and to stop the protesting!
Protesting can only lead to more and more Covid cases. There has been a few different rules that has been implemented to make things better for China.
People with Covid are now allowed to stay at home and recover from Covid rather than going to a state facility to recover.
There are also no longer need to show tests for most venues around China and you are able to travel more freely around too.
"Finally! I will no longer worry about getting infected or being taken away as a close contact," one person wrote on Chinese social media.
This allows more creative freedom for a lot of people in China as more and more protests are
to stop across the country.
This means that China will be more free to go out and enjoy while Covid is still out there.
Strep A right now is the main issue, mainly in kids.
China's National Health Commissioned announced a swathe of other new freedoms on Wednesday. They said:
Lateral flow tests would replace PCR tests in most scenarios where a result is needed, although PCRs are still needed for schools, hospitals and nursing homes
Lockdowns would continue but should only apply to more targeted areas – for example, certain buildings, units or floors as opposed to whole neighbourhoods or cities being shut down
Areas identified as "high-risk" should come out of lockdown in five days if no new cases are found. Several cities in China have endured months-long lockdowns. even with only a handful of cases
Schools can remain open with student attendance if there's no wider campus outbreak
State the BBC!
For more Latest News, click here!
For everything Five Minutes Spare, click here!
For the Five Minutes Spare YouTube, click here!
Banner and Image Credit: Tomas Ragina