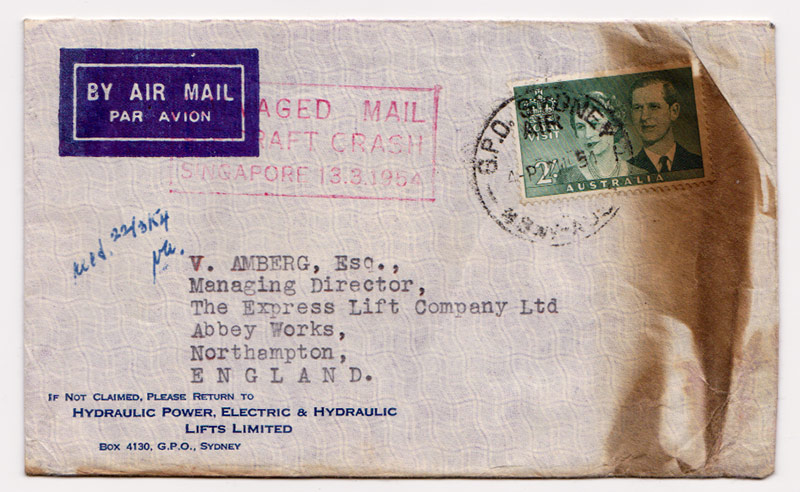 Crash covers are one of the more popular specialist areas of postal history collecting and fortunately one where the subject matter is relatively rare. The cover below is an example from the infamous air crash that occurred in Singapore in 1954.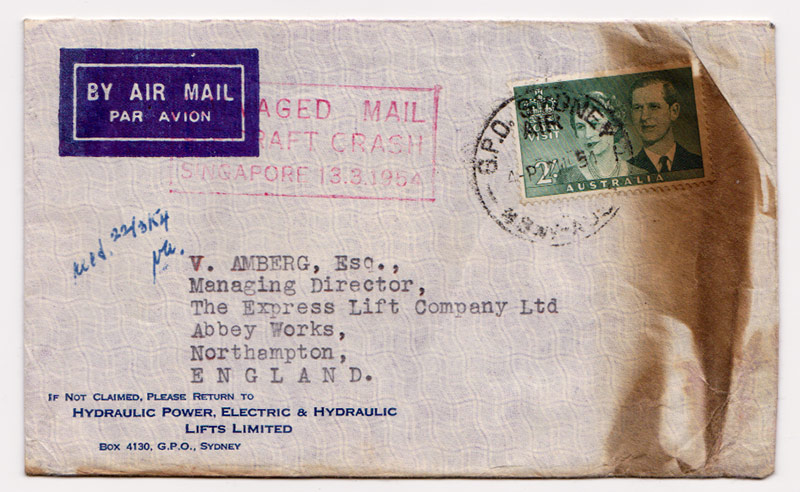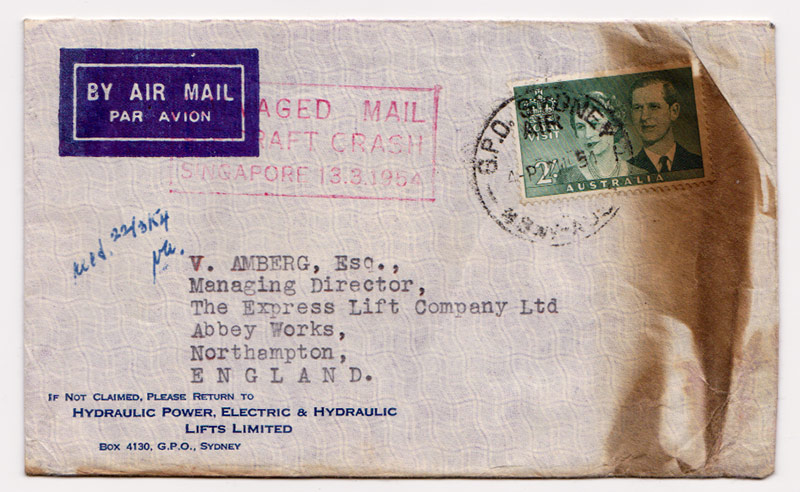 Cover Details
The cover was sent from Sydney Australia to Northampton England on 12th March 1954. It was flown via BOAC on a Lockheed L-749A Constellation aircraft "The Belfast". It undertook scheduled stop-offs at Darwen & Jakarta (Indonesia) prior to the ill-fated arrival at Kallang Airport Singapore.
Several bags of mail were rescued from the wreckage and the cover above was among them. It was stamped "Salvaged Mail Aircraft Crash Singapore 13.3.1954" and sent on to its intended destination. A manuscript mark on the cover indicates it was received on 22.03.1954, nine days later.
Sadly 33 out of the 40 passengers & crew perished in the crash making it the worst air disaster in Singapore's history. You can read an account of the tragedy at this site.
If postal history is your area we have more articles available.
There is also a society dedicated to this area of collecting here.