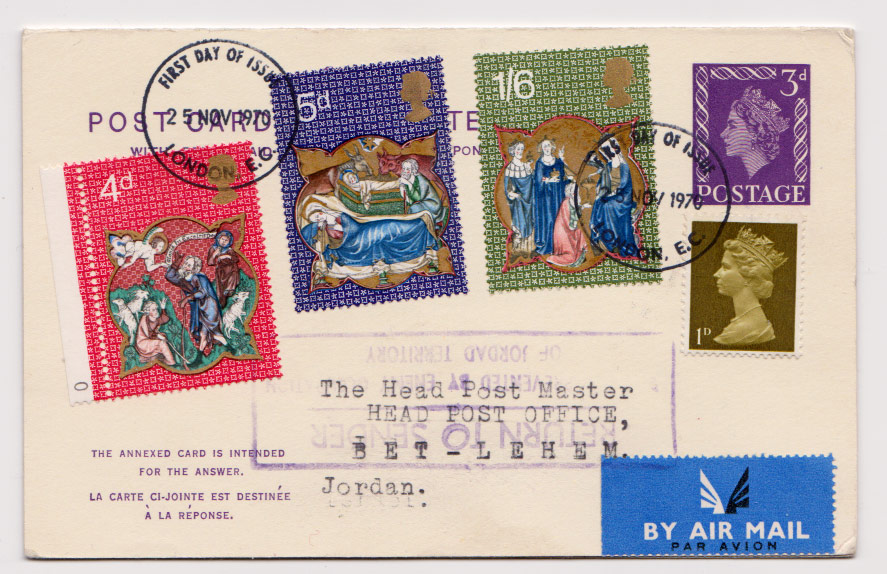 Covers from the Jordanian civil war period of 1967-71 are popular with postal history collectors and they don't come much more unusual than the one we are about to discuss!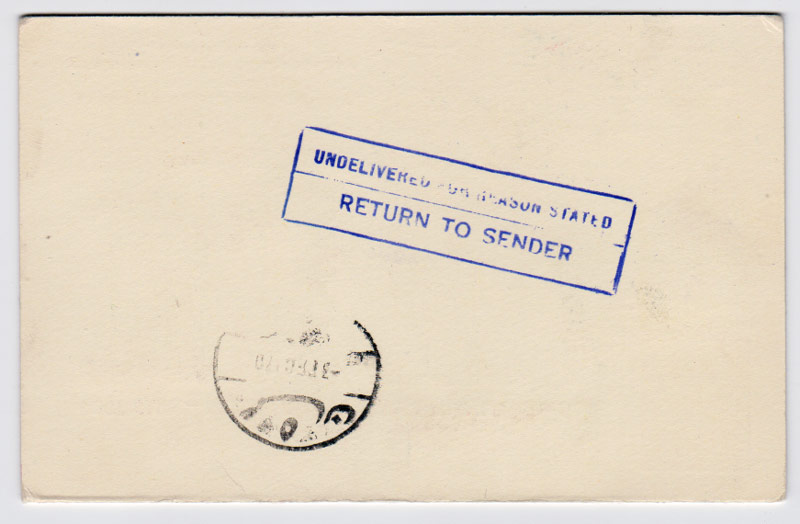 Cover Details
This 3d postal reply card was used as both a First Day Cover for the 1970 GB Christmas set and inside there was another set which the sender had requested to be cancelled with the Bethlehem special cancel on 24th December 1970.
The arrival datestamp above is from 3rd December 1970 so everything should have run smoothly. However, as shown the card was returned minus the expected cancellation.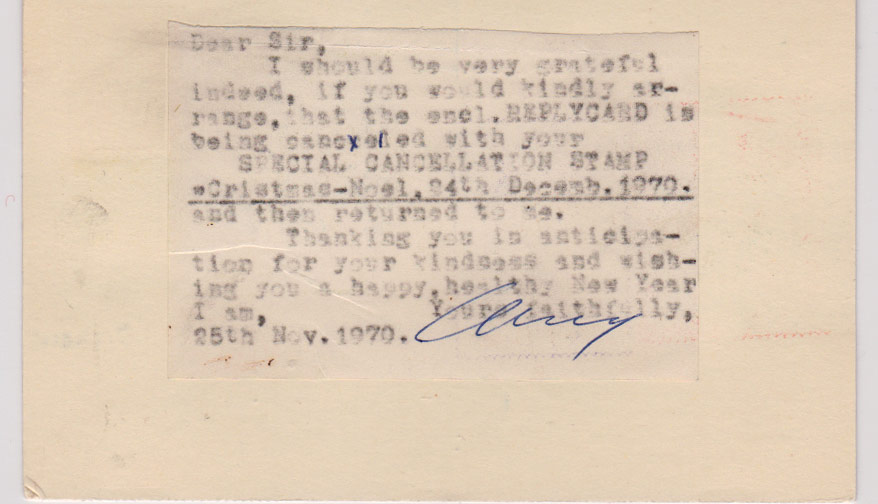 The handstamp on the front is slightly indistinct however it reads…
"Return to Sender Delivery prevented by enemy occupation of Jordan territory"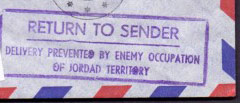 The handstamp above taken from another cover shows this more clearly.
The Postal Rate
As well as the 1970 GB Christmas set and the 3d on the card an additional 1d stamp was added giving a total franking of 2 Shillings & 7d. At the time the airmail rate to Jordan was 2 shillings for 1oz and 3 shillings for 1 1/2 oz so the franking fell somewhat in between.
We will never know why this franking was used but the 1d was most likely already added as the inland second class rate went up to 4d on the 16th of September 1968. Rather than waste the card it was up-rated to the correct rate as was common in the day. This is supported by the fact it has also been done on the reply portion.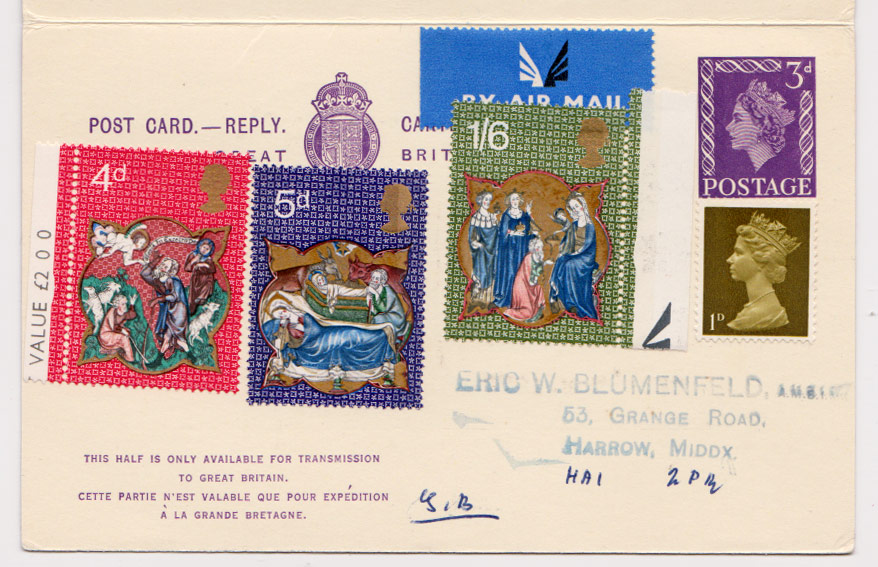 No doubt the original sender was disappointed, however, this has ended up being a more interesting item than it would have been even with that intended Christmas Eve Cancel.
We hope you enjoyed this article which we have used to highlight the research potential in what at first glance may have appeared as a fairly mundane cover. It now has potential as an interesting display item in a GB collection or even an exhibition page.
While you are here why not check out our other postal history articles.