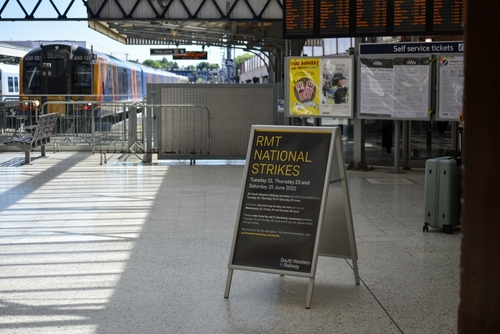 There has been an announcement showing that rail strikes will be taking place throughout December and at the start of the new year in January. Some pub chains are suggesting that this is going to cancel a lot of parties throughout that time. 
Simon Emeny has warned his staff that he may have to cancel some bookings due to the train strikes that are taking place.
He has already urged the RMT to cancel the upcoming strikes to make sure the sector  "can have the Christmas it deserves".
The latest upcoming strikes have been announced by the RMT and they are throughout a 48-hour period.
The times are the 13-14 December, 16-17 December, 3-4 January, and 6-7 January.
"It's been a challenging two or three years for hospitality, so we are all looking at this Christmas as a chance to trade well ahead of what will probably be a tricky winter and these train strikes are going to impact the hospitality sector – but more importantly, hospitality workers,"

"They will probably have hours cut, see tips significantly reduced if these train strikes still happen. We are positive about Christmas but the train strikes are a big problem for the sector," said Emeny to the BBC.
Banner and Image Credit: Dave Colman