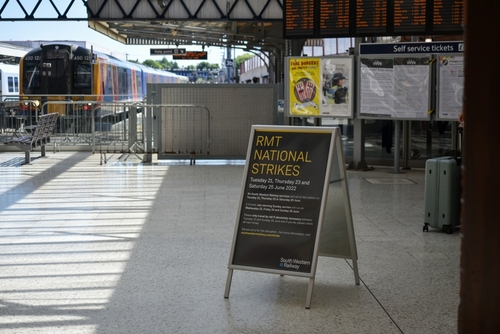 If anyone has plans to go somewhere on Christmas Eve, make sure to check in advance. RMT has announced that they will be doing a train strike from the 24th of December till the 27th of December.
Workers of the biggest rail union, known as RMT, will walk out from 6 pm on the 24th of December until the 27th of December as the row over pay and conditions escalates.
This new train strike could affect many people traveling during Christmas time, including restaurants and bars.
The union has advised workers to not take the new rail pay offer.
"Playing fast and loose with people's Christmas plans and the new strike dates announced deliberately target vital engineering work designed to improve the railway". said Tim Shoveller.
This strike will affect a lot of people during Christmas time, this will take a lot of time to sort out and people will complain.
For more UK News, click here!
For everything Five Minutes Spare, click here!
For the Five Minutes Spare YouTube, click here!
Banner and Image Credit: Dave Colman